What Our Students Say
Lecturer in Criminology
"He makes lectures engaging, is down to earth, and has a real passion for his subject, which is passed to students with his enthusiasm. Very approachable, but also very professional. He is a credit to the university."
"Dr Brendan Coyle has made me love Criminology. I studied his module 'Police, Policing and Society'. We had late lectures on a Friday evening and early mornings, but every session was full of energy and fun. He made a real effort to engage the class and ensure everyone understood what was being discussed. He truly made every lecture a jot to be in. Seminars were equally as fun. We held big group discussions as well as working in small groups to really gather knowledge on a subject. He was a joy to be taught by. I am definitely a lot happier in my choice of degree after being taught by Brendan. Thank you for making my love my degree!"
"Brendan has helped provide me with a vast array of options for after university, be it postgraduate study, or work and has helped me understand what steps I need to take to reach these next steps. He has given me confidence in my ability to succeed and always finds time for a meeting to help me discuss my options and is readily available for a discussion. He goes above and beyond to help students achieve their full potential and provide the best help to prepare for life after undergraduate study."
"Brendan has been an exceptional aid to me and my empirical dissertation. Not only has he been able to support my work in improving the content, in particular giving guidance on interviewing techniques and arranging an interview schedule in order to gain the most data - but he has also been able to help me with one of my greatest issues, time management. He has helped me set deadlines to work to and to work around my other work and commitments. Feedback has been excellent and has helped me improve my style of writing to make it more academic. Most importantly: he has been able to not only stay calm on top of my sometimes, or always, irritating pestering, but to keep an upbeat and humorous work ethic."
Lecturer in Law
"For teaching in the module; Criminal Justice and Penal System. Providing extra help in the module and making both the lectures and seminars thoroughly enjoyable."
Lecturer in Law
"Ffion takes a personal interest in her students and really tries to help them grow at the university. Last year, I was having a troubling year in my personal life and more importantly my health. I wanted to quit University and after going to see Ffion, she was genuinely interested in what I was going through and put the time and effort into research to explore my options. This year she has been equally supportive. Ffion has gone through every piece of coursework and exam papers to help identify weaknesses and strengths to improve myself this year. She has taken an interest in not only my academic career but my future and what I can do during my studies to improve myself. Her interest and support goes beyond my studies. Without her help I probably wouldn't have returned this year, and so it is for these reasons I feel Ffion deserves to win Personal Tutor of the Year."
"I've got through a very hard time last semester due to illness and I wouldn't be possible for me to return to my studies without the help of Ffion Llywelyn!"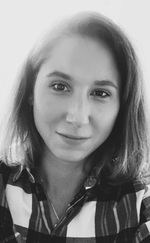 Teaching Fellow in Criminology
"Heather gave me confidence in my abilities when I thought I wasn't worthy of being at university. After years out of education, Heather's kind words, brilliant teaching and beautiful personality made me feel confidence in myself and inspired me to decide to become a lecturer one day. Thank you Heather Norris, you are an amazing staff member."
"As a mature student, I can honestly say Heather has really made my learning experience interesting and very easy to engage in lecture. One of my favourite subjects thanks to Heather."
"Personal engagement recorded feedback and lots of positive energy"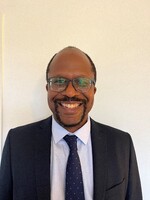 Senior Lecturer in Law
"Has set up projects that not only enhance learning but have practical applications after I leave university. For example the family law clinic and the Law and Social Justice in Practice module. They are delivered well and both allow students to gain knowledge and experience which are all important for employability. If you have any questions or problems Ola door is always open, which is good because outside of seminars he is willing to offer support to all of us."
"Dr Ola is an inspiring and passionate individual, making lectures engaging. He promotes real life scenarios, stories and articles which relate to the subject matter, which has inspired and opened me to the possibilities of areas to focus on for a dissertation topic."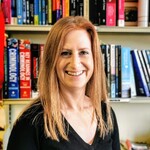 Lecturer in Criminology
"Jen has been gone for a year, but she was my lecturer in the first year - and now she is back! She is so dedicated and considerate to her students. I feel like Jen is like an open book, and I love how she often uses personal experiences etc as examples. It's hard to put down in words, but she doesn't only know what she is talking about - she is also great at actually teaching us, the students, and making sure we understand everything."
"Whilst I haven't personally needed much time with my personal tutors during my final year of university, the meetings I have had with Jen have been really beneficial. From the simple push I needed to seek advice from careers about what to do after graduating, and the help of who and where to seek it, to making me appreciate the good grades I achieved from semester 1. Her door is always open if students need support. I've had a few personal tutors at my time in Aber (being a joint honours student and with staff leaving), and while some of the other meetings have seemed more like chores, advice from Jen has really given me the optimism and well needed push to achieve the best I can in my final semester of university, as well as post graduation."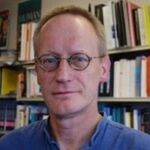 Professor of Law
"Lecturer has a genuine enthusiasm for the topics he teaches and for teaching as a whole. He creates well detailed and comprehensive handouts which accompany his teaching style well. He engages students in a fun way throughout the lectures and is always open for questions. As well as covering what is required by the curriculum he relates the law to current news stories by showing and talking about a recent news story at the beginning of a lecture. He also uses his own knowledge of foreign cases and stories to compare the British law to that of other countries. Ryszard always manages to make a lecture interesting, engaging and tells the occasional joke or funny remark which makes him worth this award."