Prof John Grattan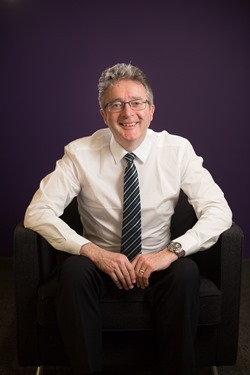 Professor
Pro Vice-Chancellor, Student Experience and International
Manylion Cyswllt
Noder: Mae gwybodaeth ychwanegol neu manylach ar y fersiwn Saesneg o'r proffil hwn.
Proffil
Os gwelwch yn dda cysylltwch â Lucy Dolloway Dumbrill:
Ffon: 01970 622011
E-bost: lad14@aber.ac.uk
Bywgraffiad
Mae gan yr Athro Grattan gefndir academaidd eang mewn Gwyddoniaeth Amgylcheddol ac Archaeolegol ac mae wedi datblygu brwdfrydedd gwirioneddol ynglŷn â chyfathrebu gwyddonol. Dechreuodd ei yrfa drwy sicrhau Ph.D. o Brifysgol Sheffield ac ers hynny mae ei ymchwil wedi ei amlygu mewn llawer o wahanol gyfryngau megis: The Economist, The Guardian, The Times a'r BBC.
Yn 1995 ymunodd â Phrifysgol Cymru, Aberystwyth lle bu'n Uwch Ddarlithydd, yn Ddarllenydd, yn Athro ac yn Ddeon y Gyfadran Gwyddoniaeth. Yn 2012 fe'i penodwyd yn Ddirprwy Is-Ganghellor Profiad Myfyrwyr a Rhyngwladol. Ar ben hyn mae'n aelod o fwrdd yr Asiantaeth Sicrhau Safonau, Pwyllgor Profiad Myfyrwyr, Addysgu ac Ansawdd HEFCW ac ar hyn o bryd mae'n cadeirio Grŵp Cynghori ar Ddysgu ac Addysgu Dirprwy Is-Gangellorion Prifysgolion Cymru.
Dysgu
Grwpiau Ymchwil
Cyhoeddiadau