Prof Dennis Thomas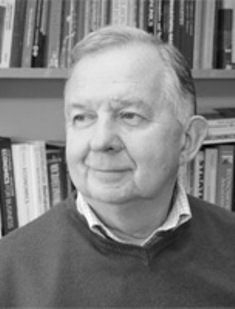 Emeritus Professor
Contact Details
Profile
I have recently retired from the SMB staff after 42 years of teaching at Aberystwyth.
My longstanding research interest in the economic history of Wales and the country's modern economic development has generated considerable published output in the form of journal articles and book contributions. My interest in local and regional issues and policy development has recently seen an increasing focus on entrepreneurship development and regional house price variations, while another strand has involved the investigation of the post-privatisation experiences of the Welsh water utility sector and its transformation from its part within the Hyder multi-utility enterprise into the revolutionary form of the Glas Cymru operation.
I have also researched extensively on the economics of professional team sports, with articles published in a range of internationally recognised journals and book contributions variously investigating the determinants of attendance demand, the home-field effect, transfer markets, and production and efficiency aspects. Several of the articles have also been selected for reprinting in edited volumes on the economics of sport.
Apart from continuing joint work on the economics of sport my diverse research interests has recently produced new cross-disciplinary collaborations and publications in the study of organisational structure and decision-making in not-for-profit organisations, and corporate governance issues. My latest venture is a more personal one as I return to my roots to research a century of economic change in my home town of Llanelli.
Publications
Covariance Risk and the Ripple Effect in the UK Regional Housing Market
Morley, B. &
Thomas, D.
,
2018
,
In :

Review of Economics and Finance.
13
,
3
,
13 p.
, 1923-7529-2018-03-01-13.
Why are the British Bad at Manufacturing?
Williams, K., Williams, J. &
Thomas, D.
,
2018
,
1 ed.
Routledge Journals, Taylor & Francis Ltd
.
288 p.
(Routledge Library Editions: Industrial Economics)
Executive Pay and Performance: The Moderating Effect of CEO Power and Governance Structure
Ntim, C. G.,
Lindop, S. J.
,
Thomas, D. A.
, Abdou, H. & Opong, K. K.,
2017
,
In :

International Journal of Human Resource Management.
p. 1-43
Production, Efficiency and Corruption in Italian Serie A Football
Carmichael, F., Rossi, G. &
Thomas, D. A.
,
2017
,
In :

Journal of Sports Economics.
18
,
1
,
p. 34-57
24 p.
An Empirical Analysis of UK House Price Risk Variation by Property Type
Morley, B. &
Thomas, D.
,
2016
,
In :

Review of Economics and Finance.
6
,
2
,
p. 45-56
12 p.
More publications on the Research Portal