School of Art Gallery and Museum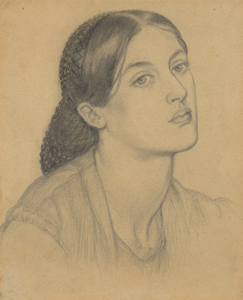 As a student at Aberystwyth you will have access to a superb range of visual arts, including an extensive collection of original artworks. The School is also an Accredited Museum that runs its own galleries and a collection of some 20,000 prints, photographs, drawings and watercolours, ceramics and decorative art. Our Ceramics Gallery in the Arts Centre houses an important collection of 20th-century studio pottery.
The School administers four trust funds that continue to acquire important works of art for its Museum. Nearby and easy to access, these resources are a rare feature in the teaching of Fine Art and Art History in Britain.
The School of Art collections include European prints from the 15th century to the present day, as well as drawings, watercolours and photographs. The George Powell Collection of books, manuscripts, letters, Pre-Raphaelite drawings and watercolours, bronzes and objets d'art is an invaluable resource for the reconstruction of the worldview of a 19th-century collector. There are some 5,000 illustrations for 1860s periodicals, an excellent collection of prints representing the Etching Revival since Whistler, the Gulbenkian Collection of Welsh art, School of Paris prints and contemporary printmaking.
Of international importance, the School's ceramics collection comprises some 1,600 examples of contemporary British, European, American, and Japanese ceramics, 18th-19th-century slipware, Swansea and Nantgarw porcelain. Its major strength is the collection of early 20th-century British Pioneer Studio Pottery.
Our galleries stage twelve to fifteen public exhibitions annually—both touring shows and those that are curated by staff and accompanied by School of Art Press publications. We also collaborate with private galleries and national institutions.
Recent exhibitions included: Sisters Select: Works on Paper from the Collection of Gwendoline and Margaret Davies, a National Museum exhibition including Blake, Cézanne, Daumier, Pissarro and Turner; Stuart Pearson Wright: Most People are Other People, 40 drawings of British and Irish actors (which toured from the National Portrait Gallery and National Theatre, London); Bodywork: Figurative Ceramics; Sankofa: Ceramic Tales from Africa; and The Derek Williams Bequest to the National Museum including Burra, Lowry, Minton, Moore, Piper, and Spencer.