AberPreneurs - Turning Business Ideas into Reality
Aberystwyth University supports students, graduates and staff who wish to start new businesses, particularly where these businesses are related to the knowledge and expertise of the University.
'AberPreneurs' helps clients with information, advice, training and funding.
Enterprise Events 2019/2020
InvEnterPrize Student Ideas Competition - for an application form email: aberpreneurs@aber.ac.uk
InvEnterPrize Competition Drop in Q & A session - Wed 29th Jan 2.30-4pm Visualisation Centre Room F16. Come and find out what the judges will be looking for in your application - if you have specific questions relating to your application i.e. Business plan/cashflow forecast/market research etc. come along and get advice from our Big Ideas Wales Business Adviser. Give yourself the best chance of being the InvEnterPrize winner.
INVENTERPRIZE CLOSING DATE! - Feb 3rd 5pm Get your entries in on time!
Crowdfunding - Wed 12th Feb 2.30-4.30 Visualisation Centre F16. Gareth Jones Big Ideas Wales https://businesswales.gov.wales/bigideas/profile/gareth-jones - Gareth gives advice on funding your business with an interesting section on Crowdfunding.
Costing & Pricing - Wed 19th Feb 2.30-4.30. Visualisation Centre Boardroom. This essential workshop presented by Big Ideas Wales business adviser, will show you how to effectively price your product or service.
Digital Conference - Tues 10th March - Details coming soon.
To Book your place on any workshop email: aberpreneurs@aber.ac.uk
https://businesswales.gov.wales/bigideas/
https://businesswales.gov.wales/
Aber‌‌‌
'AberPreneurs' offer a range of activities to support enterprise:
Business Start-Up and Enterprise Support
Enterprise Events
Inspirational Talks
One-to-one Mentoring
Funding Advice
Networking
Useful Enterprise and Entrepreneurship Websites
Getting in Contact:

If you have a business idea and would like some advice contact:

Louise Somerfield - Enterprise Administrator
E: abpstaff@aber.ac.uk
T: 01970 622378
www.facebook.com/AberUni.Enterprise‌‌
‌
To provide you with our full range of start-up support services we hold and utilise personal data that you provide, on the basis of legitimate interest.
Our full Data Protection Information can be viewed here - Data Protection Information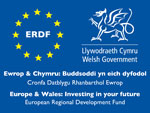 Enterprise and Business start-up at Aberystwyth University is supported by The Welsh Government Youth Entrepreneurship Scheme as part of the Welsh Governments commitment to encourage youth entrepreneurship in Wales.