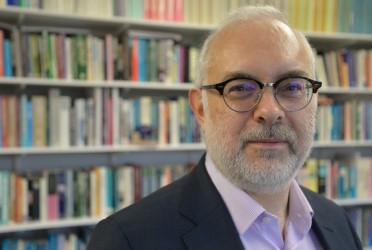 UNESCO Professor
Director of Research, Impact & Excellence
Contact Details
Profile
Colin McInnes holds the UNESCO Chair in HIV/AIDS Education and Health Security in Africa and in the University's Director of Research. He is a Fellow of the Academy of Social Sciences and a Fellow of the Royal Society for the Arts. Colin was a lecturer in the Department of War Studies, The Royal Military Academy Sandhurst; Visiting Research Fellow at King's College London; and Special Adviser to the House of Commons Defence Committee. He was also Chair of the British International Studies Association; a member of the ESRC's Strategic Research Board and International Advisory Committee; member of WHO's expert group on Global Health Diplomacy; and Director of the UK Research Councils' Security Research Forum. Colin currently sits on a range of advisory panels covering various aspects of International Relations, was a member of the REF2014 panel for Politics and International Relations, and is member of a variety of editorial boards including 'International Affairs'.He is currently advising Public Health Wales on its development of an international health strategy, and the InterAction council (a group of over 40 former Presidents and Prime Ministers) on global health issues. In 2014 he was appointed by the Secretary of State for International Development as a Non-Executive Director of the UK National Commission (UKNC) for UNESCO with special responsibility for the Social and Human Sciences, and in 2015 was elected vice-chair of the UKNC.
Teaching
Module Coordinator
Lecturer
Tutor
IP/GW10320 War, Strategy and Intelligence IQ32020 Global Health and International Politics IPM2120 Political, Social and Historical Research
Research
Global health politics, security and governance.