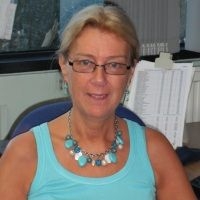 Profile
After qualifying and practicing as a solicitor for a number of years, Glenys returned to the Law Department at Aberystwyth to study for a PhD in 1997. She is now a Reader in Law, where she teaches law through the medium of both Welsh and English.
Teaching
Module Coordinator
Coordinator
Lecturer
Tutor
I have taught a number of modules over the last 20 years, including e.g. legal skills; legal system; constitutional law; controversial issues and the UG dissertation module. I am currently teaching Criminal law; criminal law for criminologists; Sports: Law and Society; Medicine, Law and Ethics.
Research
Glenys's research focuses on the impact which criminal law concepts have on medical law decision-making, particularly at the end of life. She researches particularly into (i) aspects of euthanasia and assisted suicide, and (ii) the theory behind criminal law excusatory defences. She is a member of the Socio Legal Studies Association and of the Society of Legal Scholars and has presented her research at their conferences, and more widely.
Responsibilities
I am the head of Assessments in the Department of Law & Criminology, and also recruit Internationally.
Office Hours (Student Contact Times)
Monday 3.00-4.00
Thursday 1.00-2.00