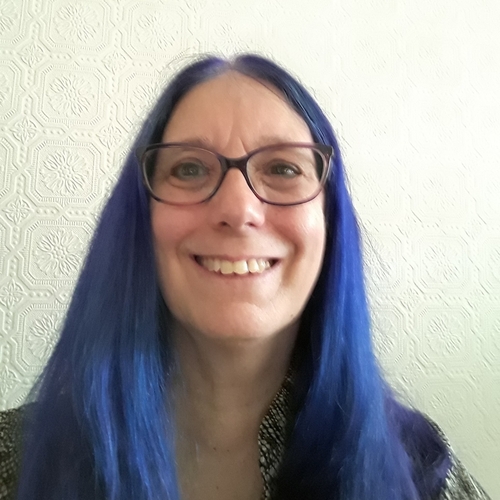 Lecturer - Learning and Teaching
Contact Details
Profile
Mary Jacob specialises in the pedagogy of e-learning. in 2017, she attained Senior Fellow status in the Higher Education Academy. In 2013, she was awarded the AU Learning and Teaching Fellowship. She served as E-learning Advisor 2006-2017, developing and delivering training sessions in the use of technology to enhance learning. She has played a key role in projects such as Aber Academy, AU Exemplary Course Award, HEA e-learning benchmarking, HEFCW Gwella, JISC Building Capacity, and Techdis HEAT4Wales. She has presented at conferences including HEA Future Directions, Blackboard Teaching and Learning, the Association for Learning Technology, e-Assessment Association, and the UCISA Innovation Forum.
Prior to coming to AU, she was a lecturer in Chinese at UC Davis, where she developed online materials for her classes. In recent years, she has coordinated AUTEL, the Aberystwyth University Learning and Teaching Conference, which is organised by the E-learning Group.
As of December 2017, she has been working in CDSAP as Lecturer - Learning and Teaching, primarily responsible for the PGCTHE programme.
Additional Information
I am currently pursuing a PhD in Creative Writing. I organised the Words& poetry reading series from 2014-2018 in the Aberystwyth Arts Centre.
Teaching
Module Coordinator
PDM0430 Professionalising your Teaching in HE, module coordinator 2018 onwards
PDM0530 Action Research and Reflective Practice in HE, module coordinator 2018 onwards
WR10420 Introduction to Poetry, postgraduate tutor 2016-17.
IT Skills, International English Centre adjunct tutor 2008-2013
Chinese language and literature (multiple modules), UC Davis lecturer 1998-2005
Research
I am interested in two main areas of research.
Associated with my post as Lecturer in Learning and Teaching, I am involved with the pedagogy of teaching in higher education. I am particularly interested in ways to apply active learning in the classroom, and using technology to help students learn. I have a commitment to student-centred teaching and have carried out some projects in the area of 'Students as Partners'.
In connection with my current PhD research, I'm interested in methods of accessing unconscious material for poetic production. This includes Surrealist games, OuLiPo constraints, and L=A=N=G=U=A=G=E and other postmodern poetry experiments.
Office Hours (Student Contact Times)