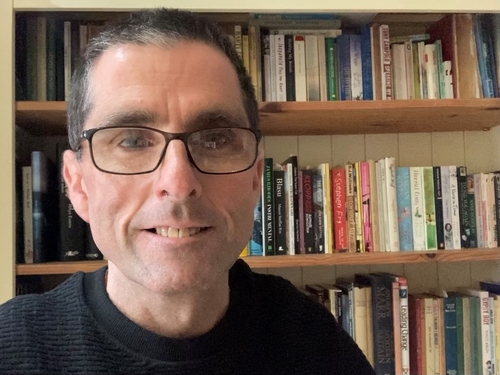 Director of Welsh for Adults
Contact Details
Profile
Married with two children, living in Aberystwyth area since 1987. BA honours degree in Welsh (Bangor, 1987). Keen cyclist. Supervision of quality assurance at Welsh for Adults Centre, and observation of teaching sessions.
Additional Information
Volunteering with Tearfund charity, and participating in the life of St Mary's Church, Aberystwyth, including preaching occasionally on Sundays. Reading items on 'Dweud eich Dweud' on BBC Radio Cymru. Completed evaluation on a HIV programme in India (workplace volunteering) for Standard Chartered Bank, 2005.
Responsible for management and strategic leadership of the Welsh for Adults Centre; management and development of a team of staff throughout Mid Wales, as well as management of Partnerships with other providers in the region; ensuring extensive provision of high quality Welsh for Adults courses in the community, for the family and the workplace. Representing the Centre among external shareholders, and reporting on results to funding bodies.