Arnold Spruit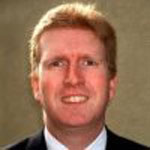 Arnold Spruit graduated from Aber with a degree in International Politics in 1994. In addition to his successful career, Arnold also acts as Aber's unofficial ambassador in Luxembourg and he is willing to assist any Aber alumnus with locating and/or doing business there. Contact him at luxembourg@alumni.aber.ac.uk
What do you remember most about your time at Aber?
Aberystwyth left me with many fond memories especially the walk up the hill each day, the sea and the outdoors environment that could so easily be explored and enjoyed. The pier snooker club was a favourite especially in storms for a relaxing few hours on the baize cloth or watching sport.
What are you doing now career-wise and how has your Aberystwyth Degree helped?
I am an Independent Company and Fund Director and my degree was in International Politics. This has helped me to have a broad picture of the threats and opportunities facing us, my clients and the industries they are involved in. The games that were held each year helped me develop the ability to see how potential future developments would impact the intended business plans, the strengths and weaknesses of the current business operating model. Studying in a bi-lingual environment helped prepare me for working in multi-cultural environments and the challenges that come with that.
What advice would you have for a student doing your course now?
International Politics is perhaps even more relevant today than ever. Combined with a greater understanding of economics, demographics, and environmental challenges facing each State with their different cultural practices, the range of potential decisions and actions of Global Actors becomes easier to define.