Bozok Yucel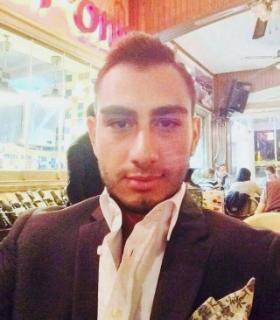 Bozok graduated from Aberystwyth University in 2010 with a MSc (Econ) in Terrorism and International Relations. Bozok now acts as Aber's unofficial ambassador in Turkey and he is willing to assist any Aber alumnus with locating and/or doing business there. Contact him at turkey@alumni.aber.ac.uk
What do you remember most about your time at Aber?
I always wanted to study a degree in the UK because I had this firm belief that Britain offered top quality education in the world. When I decided to study at Aberystwyth, I knew that the University was old, rooted in tradition and excelled in Politics and Security. Interpol had some of the finest academics and experts in their fields at the time and it was such a privilege to study under their supervision. The University has contributed so very much to my intellectual and personal development. I did spend an utterly fantastic year at Aber, met so many wonderful people, made so many good friends and learnt so much. Even though the town was a bit isolated, I never had a dull moment thanks to the hospitality of the University and the local Welsh people. I do miss my long snowy winter days, walks in the countryside, great lectures in the legendary Old College, local pubs, boys' night outs with my housemates and help from the ghost of Sir Ellis Griffiths in the exams. Some say the business of life is the acquisition of memories and in the end that's all there is. I believe I have made some wonderful memories that I don't think I will ever forget. My deepest gratitude and respect to all those who make Aberystwyth University a great place to live and study.
What are you doing now career-wise and how has your Aberystwyth degree helped?
After completing my degree, I was back to Turkey where I served in the Turkish Armed Forces as part of the compulsory military service. My degree secured me a respectable position where I had the chance to work with the senior officers on security matters. After six months service, I moved back to London where I started to work as a political assistant in the House of Lords for Lord Sheikh of Cornhill in the City of London. Now I am working for Conservative Friends of Turkey as Political and Business Relations officer. We organise action days, events, conferences and canvassing sessions for Conservative MPs in London and I am enjoying every moment of it.
A degree from Aberystwyth University has opened many doors and helped me to discover my full potential. I am proud to be an old Aberystwythian.
What advice would you have for a student doing your course now?
Studying at Aberystwyth University was one of the best decisions of my life. I believe the university deserves every sort of compliment for its excellent academic and social opportunities. It is quite important to strike a healthy balance between university work and a social life. Study hard during the week, party hard in the weekend; make the most out of your student life in Aber while you can because there will be a day when you leave Aberystwyth behind and everything becomes a sweet memory.