Jane Stilley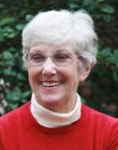 Jane Stilley graduated with a degree in History and Latin in 1964. In addition to her successful career, Jane also acts as Aber's unofficial ambassador in the southern USA and she is willing to assist any Aber alumnus with locating and/or doing business there. Contact her at usa-south@alumni.aber.ac.uk
What do you remember most about your time at Aber?
Like all other foreign students at virtually any university, there is that "oh my gosh, how did I get here?" reaction, no matter how much one has planned in the future, but that first step on Aberystwyth soil remains in one's mind as a dream. The reader has to remember that my arrival was in 1963, long before any sort of internet, so my total amount of knowledge, aside from the university information sent to me, was from my professor who thought highly of Aberystwyth and its courses of study in my field of interest, and 'oh by the way, it does have the nicest weather of all of the UK.' The students, of course, that is what I remember best, the lasting friendships. Fighting my way down Penglais Hill in gale force rain, headed for the main building and knowing that after classes, coffee at the Penguin Cafe. Prince Phillip's visit to Rendel and his amazing answer to the students' complaint that there was no on-campus pub. But it is the people, the occasional gamanfa ganu, the kicking of the bar at the end of the Prom.
What are you doing now career-wise and how has your Aberystwyth Degree helped?
I am retired now, from a petrochemical engineering company, so my study of history might seem not at all helpful to the casual observer. Not at all true, though, as any company that relies upon the advancement of technology is deep into the study of trends. What's history if one doesn't understand trends and be prepared to look for them, sometimes in less than the obvious places? My work involved a great deal of interviewing of personnel, and what's better for a history student than the fun of asking more and more questions?
What advice would you have for a student doing your course now?
No matter what your course of study, whether it is medieval history or chemistry or agricultural studies, or whatever, do it because you find it fascinating, fascinating for you yourself, challenging, and fun. Sure, it's harder than indescribably hard from time to time, but the fascination and interest must be there. Do it for yourself. Embrace it. Don't do it for others. Do it because you want to! We all agree that some fields of study are more likely to be instant job getters, but one also has to have that belief that a good deal of what studying is about is in the discipline, the stick-to-it-iveness, and the intellectual curiosity that leads one on!