Thi Kieu Anh Truong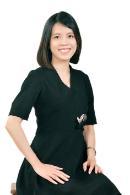 Kieu Anh completed an MSc in International Business Management in 2013.
What do you remember most about your time at Aber?
I remember a lot of things about Aber; beautiful sunshine, homesick rainy days, revision periods before exams, and definitely the wonderful time with my new close friends at Aber.
What are you doing now career-wise and how has your Aberystwyth Degree helped?
Aberystwyth Master's degree raises my confidence in business management. The methods and skills acquired from the course have proved useful, which I still apply in daily work and life. The time spent in the UK gave me another life experience that I would never forget as I grow up becoming more mature and professional. It is also an honour to connect with a wide community of professionals, classmates and friends from different countries. Throughout the years after graduation, I have worked in the hospitality industry, currently being Revenue Manager in charge of Revenue and Reservation Department at Meliá Hotels International in Vietnam. This job is very numerical and strategy-oriented. Sometimes I still remember the lessons and assignments of Finance, Market Consumptions and Strategy, Marketing, and Contemporary Leadership that I was taught in the school and feel thankful that I had chosen and been enrolled to Aberystwyth University.
What advice would you have for a student doing your course now?
I would like to advise prospective students to prepare well before coming, get involved in the school activities as much as possible, and most importantly not to be afraid of anything. Just have a go, learn new things, open yourselves and take an opportunity.