Why study with us?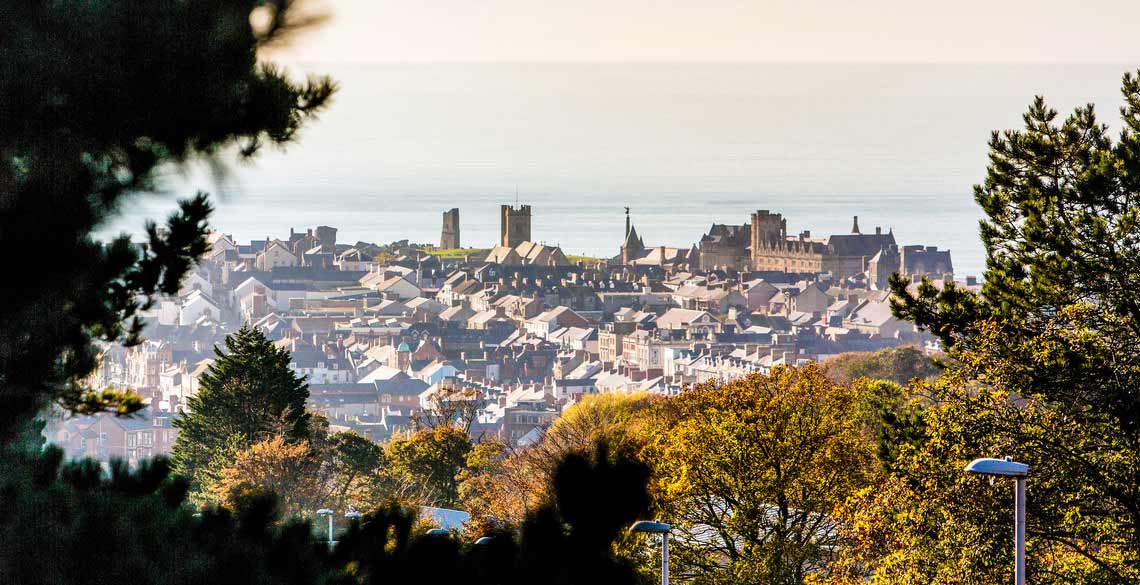 There are many benefits to being a student with us, including subject and professional expertise and an inclusive, supportive study environment, regardless of how you choose to study.
Campus-based students
Benefits to campus-based students:
The National Library of Wales next to the campus, a copyright library that also leads the way in digitisation of archival material;
Professional links with many other local information-related organisations such as the Royal Commission on the Ancient and Historical Monuments of Wales, Ceredigion Archives and Ceredigion Museum;
Extensive computing facilities, some with 24/7 access;
The Aberystwyth Arts Centre on campus, one of the largest venues in Wales with its own theatre, cinema, gallery and more;
Excellent sports facilities, including a free platinum membership to the university sports centre for those living in University accommodation;
A safe, friendly and vibrant place to study;
A coastal location, surrounded by the great outdoors.
Distance learning students
Benefits to distance learning students:
Significant experience and an international reputation for expertise in providing distance learning;

Flexible, student-centred courses designed to fit in with busy working lives;
Specialist Open Learning team to support students and develop high quality distance learning programmes;
Dedicated Virtual Learning Environment (VLE);
Short residential study schools which provide an excellent grounding and start to your studies;
Library and electronic resources tailored to distance learning; including access to electronic and print resources provided by the Library;
Access to all University services such as the Student Support Services, the Career's Service and Student Wellbeing Service.
SKIP programme
SKIP is a SKills Induction Programme which has been developed over several years by the Department's Open Learning Unit. It aims to help you to:
become a successful independent learner
know what is expected during your studies at DIS
apply your study skills to modules, coursework and assignments throughout your studies
SKIP is delivered to:
distance learning students at study schools with online support via our Blackboard virtual learning environment (VLE)
campus-based students through a series of workshops during Semester One with online support via the Blackboard virtual learning environment
SKIP is designed to encourage you to:
ask questions
look at examples
have a go at different approaches to a skill
share experiences and ideas
Your SKIP at DIS may include the following workshops:
Meet DIS and your Programme: orientation, expectations, and programme quiz.
Tips for successful independent learning including sources of support and advice.
Time management.
IT Drop in: how to access and use your online support system.
Citations questions and answers: DIS Citation Guide and plagiarism, followed by a practical session introducing EndNote.
Retrieving and managing subject information through effective reading and note-taking.
Critical reading for your degree.
Writing skills: creating, managing, organising, editing and presenting written information.
Writing formats: applying writing skills to various formats e.g. essay, report, literature review.
Numeracy skills: an introduction to reading and understanding data, number or budget information.
Presentation skills: design and preparation of presentations for particular audiences, followed by a practical session introducing PowerPoint.
Examination skills: guidance, tips of advice, ways to cope with stress, past papers and online mock exams.
Reflection skills and self-evaluation of academic progress.
Dissertation skills: introduced at specially timetabled days.
Personal Development Planning through various Careers Office and CILIP workshops.
Disabled Students and Specific Learning Requirements
Our Student Accessibility Advisers are here to help with any specific requirements that individuals may require. We can provide advice and information to students with chronic and longstanding health conditions and to those with specific learning differences and support you through the process of accessing the provision you need.
If you would like further information about the University's provision for students with disabilities or have specific questions, please: