Dr Calista Williams BA Drama (Aberystwyth), MA History and Heritage (Aberystwyth), PhD History (Open University)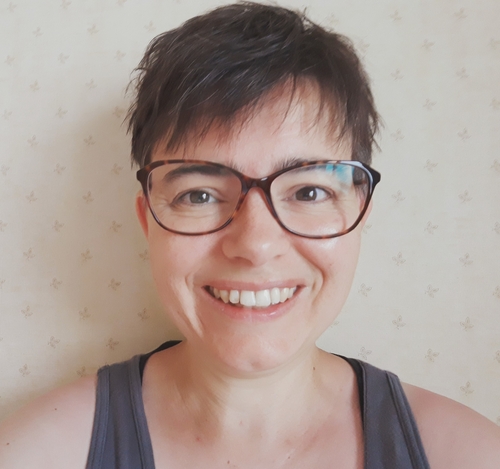 Lifelong Learning Co-ordinator
Lifelong Learning Teacher - Humanities
Contact Details
Profile
As well as being the Lifelong Learning Programme Coordinator for Humanities and Science, I'm also the lead tutor on the Certificate of Higher Education in Genealogical Studies. I work as a freelance historical and genealogical researcher, helping individuals, from Guernsey to the USA, find out more about their family history! I also run family history workshops in the wider community and give talks on a number of topics, in-person and online. I confess, I'm a family tree addict! My ancestors originate from across the British Isles and I also have several branches from Ireland. I have a passion for old newspapers and I love using them for research as they are a treasure trove of information.
I've contributed to programmes on BBC Radio Wales and S4C. Recently, I appeared on BBC's British Railway Journeys with Michael Portillo, talking about the history of the National Library of Wales.
I completed my AHRC-funded PhD in 2017, which was part of an innovative collaboration between the Open University and the National Library of Wales. My thesis focuses on the founding and development of the National Library of Wales and its connection to Welsh national identity, c.1840-1916.
I completed an MA in History and Heritage at Aberystwyth University in 2013 and I worked as a Tutor in the Department of History and Welsh History, from 2013 to 2017.
Research
My main research interests are:
Library and Reading History
National Identity
Nineteenth Century Wales
British and Irish Genealogy
Second World War Diaries
Historical True Crime
Responsibilities
I coordinate all of the various Lifelong Learning programmes that come under the umbrella of humanities and science, which includes history, archaeology, literature, creative writing, ecology, conservation, mathematics, photography, psychology and philosophy.