Head of Department's News
Like Russell Howard's News but (probably) not as funny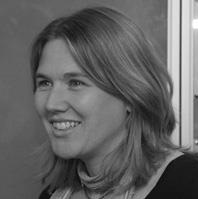 Welcome to this first edition of what, I hope, will become a regular feature of life here in the Department of English & Creative Writing.

This newsletter contains details about forthcoming events, developments and improvements, and important information about your studies. If you have any suggestions for material to include in the next edition – don't hesitate to get in touch.
Louise (HoD, ECW)
http://www.irishtimes.com/culture/books/point-horror-25-years-on-let-us-praise-a-forgotten-90s-craze-1.2873407?utm_source=dlvr.it&utm_medium=twitter
Tell Us Now
In September Aberystwyth launched the Tell Us Now campaign. Your one-stop-shop for making comments and suggestions on every aspect of what we deliver. So, if you have a brilliant idea for improving an aspect of your student experience, we want to hear about it. You can "tell us now" via: tellusnow-english@aber.ac.uk


Assessment Criteria
If you've ever wondered how we assess your work then you need to meet the assessment criteria. These delightful little beasts are located in your handbook and on Blackboard and are well worth taking a look at if you want to know what we are measuring your work against. We know an awful lot of blood, sweat, and tears go into writing your essays and portfolios, so this year we want to make sure that all students meet the assessment criteria for their modules. Get to know them well and you'll have made a friend for life! If you have trouble tracking them down, or if you're finding them difficult to interpret, just ask your module tutor for some help.
Book Sale
The English & Creative Writing Society will be holding their annual book sale next week. Books will be on sale in the Department Foyer on D Floor on Tuesday, Wednesday, and Thursday of next week (6th-8th October). Feel free to come along between 11am and 2pm to browse and pick up a bargain or two. All profits will be donated to Book Aid.
For more information contact the society's president Keleigh Carter kjc1@aber.ac.uk.
Lunch-Time Surgeries
Starting on 16th October lecturers in the Department will be running lunch-time surgeries designed to combat some of those niggling grammatical errors and other mechanistic problems that perplex and confound students from time-to-time. So, if you fancy boosting your grades and upskilling your writingstyle, or if you just fancy a fun session playing with words and punctuation – come and join us on Friday lunchtimes. The full programme will be available on Blackboard and on posters in and around the Department.
Personal Tutor Meetings
Just a reminder, that regular meetings with your Personal Tutor are a key to success. We are here to help you achieve your full potential and even just a brief chat can really make a huge difference. You will all receive an email from your personal tutor at key points in the academic year inviting you to a meeting – these sessions are invaluable. Don't forget though that you don't have to wait, you have an open invitation to visit your personal tutor whenever you think it might be useful. Our feedback and consultation hours are advertised in the Department or just email to make an appointment.
Research Seminars
Our regular series of seminars start again on Wednesday 7th October with our own Natasha Alden who will be speaking on Sarah Waters and "playing the past". All welcome – D54 HOB, at 4.15pm. For more information contact Dr Beth Rodgers.
Coffee & Fruit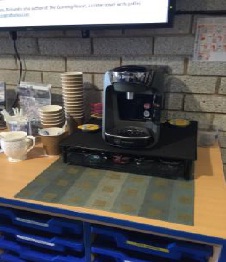 Finally (the "Good News" bit!), over the summer we have been working to revamp the Department Foyer to make it a pleasant space for our students
to work, meet, or just relax. We have installed a coffee machine, new seating, a fruit bowl and books – selected by staff – for you to browse. Come along and help yourself and, most of all, make yourself at home.