BME Network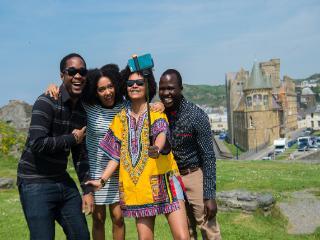 The Black and Minority Ethnic (BME) Network has been established by Aberystwyth University for all staff regardless of grade, job family or contract length. Regular meetings are held, which are open to all members. Members do not have to attend all meetings to remain members.
The aims of the BME Staff Network are as follows:
To provide a forum for BME staff to network, discuss, and raise awareness on issues relating to race

To provide professional support and networking opportunities

To provide and signpost members to training and development opportunities

To act as a voice for BME staff offering a source of support and a means of communicating with the University about BME issues in relation to University policies and practices

Assist with policy development on BME issues by providing advice and feedback to Human Resources and relevant University committees
The BME Staff Network is open to any staff identifying as Black, Asian or Minority Ethnic groups and is delighted to welcome new members and contributions from members.
Membership of the network remains confidential.