Prof Howard Thomas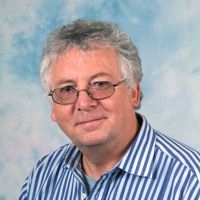 Emeritus Professor
Contact Details
Teaching
Research
Investigation and modification of cellular and biochemical mechanisms of plant senescence and death, with special emphasis on pigment and protein metabolism.
Cloning, mapping and exploiting genes determining senescence, late-season and post-harvest deterioration, food, feed and bioprocessing quality and consumer perception in a range of crop and amenity species.
Use of imaging and machine-learning methods for non-destructive analysis of plant development and remote field to landscape-level monitoring of crops and ecosystems.
Cultural significance of scientific research and promotion of links between science and the arts.
Publications
Thomas, H
& Ougham, H
2017,
Senescence and crop performance
. in VO Sadras & D Calderini (eds),
Crop Physiology: Application for Genetic Improvement and Agronomy.
Academic International Press, pp. 223-250.
More publications on the Research Portal