Mr Timothy Williams
BSc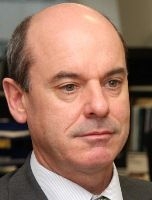 Research Fund Development Manager
Contact Details
Profile
After graduating in Botany (Hons) from Aberystwyth University, Tim worked as a data-analyst for the Ministry of Defence before spending over 20 years in publishing and business management including directorship of 4 limited companies and two editorial positions.
Additional Information
Additional Responsibilities
Director of Food & Farming Futures, STFC Food+ Steering Board member.
Responsibilities
To help develop research projects, particularly those requiring business collaborators and to help deliver winning grant and other funding applications.
Publications
Jensen, E
, Williams, T
& Whitmarsh, L,
Public Perception of Biofuels
, 2014, Exhibition, Prifysgol Aberystwyth | Aberystwyth University, Aberystwyth Arts Centre.
More publications on the Research Portal