Dylan Marshall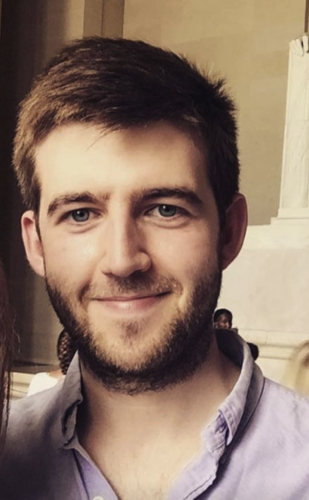 Profile
Dylan Marshall is a PhD Candidate in the Department of International Politics. Dylan's research interests lie within the sociology of knowledge and expertise across international politics and security. His PhD research explores the sociology of expertise on the group Islamic State (ISIS). Utilising a Bourdieusian-inspired approach, he examines knowledge production on ISIS and the struggles for expert recognition and authority within the Anglo-American sphere. This research is funded by the UK Economic and Social Research Council (ESRC).
Dylan has delivered seminar teaching and lectures at undergraduate and postgraduate levels at multiple institutions. This has included modules on various conflict and security themes, as well as the Arab-Israeli Wars, International Relations theory, international history, and the role of media in international politics. In 2019, Dylan was awarded the Jana Fritzsche Award by the Department for his contribution to the PhD Community and wider Department.
As part of a UKRI/ESRC placement, Dylan has worked within research and evaluation in the Home Office's Counter Extremism Unit (2019). Prior to undertaking PhD study, Dylan worked in political/security risk consulting (VeriskMaplecroft), and in defence and security research (RAND Corporation).
Dylan holds an MLitt in Middle East and Central Asian Security Studies from the University of St Andrews. As part of this degree, he studied within the Security Studies Program at Georgetown University's School of Foreign Service. Dylan obtained his undergraduate degree in International Politics from Aberystwyth University, within which he studied at the University of Victoria, Canada.