Marcello de Souza Freitas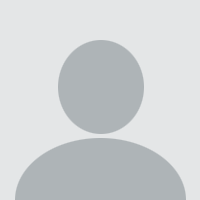 Profile
General Research Interests
International cultural relations, external communications, cultural diplomacy, public diplomacy, soft power, cultural industries, creative economy, global flow of information, nation branding, Brazil's foreign policy, Lula da Silva's cultural and communication policy.
Publications and Conference Papers
Book: The Universe of Music in Brazilian Foreign Policy: Challenges and Opportunities for Brazilian Cultural Diplomacy; published in 2015.
Book Chapter: Opportunities and challenges for the policies of external diffusion of Brazilian music; In Book: Strategies, Economics and Management of Media and Creative Companies, Edition: 1, Chapter: Opportunities and Challenges for Policies of External Broadcasting of Brazilian Music, Publisher: Media XXI, Editors: Media XXI, pp.pp.191- 210, published in 2014.
Article: THE CHALLENGES FOR BRAZILIAN CULTURAL DIPLOMACY IN THE 21ST CENTURY: THE POLICIES OF EXTERNAL DIFFUSION OF BRAZILIAN MUSIC BETWEEN, published in 2015 in the Academic Journal "Revista Neiba, Cadernos Argentina Brasil".
Presentation and publication of an academic paper at the international congress of the University Forum of Mercosur (FOMERCO) in 2011. Title of the paper: CULTURAL RELATIONS IN THE SOUTHERN CONE: Expectations in relation to the role of UNILA as a prompt factor of Cultural Mercosur (2007-2009) .
Presentation and publication of an academic paper in: IX Enecult - Meeting of Multidisciplinary Studies in Culture, 2013, Brazil, Salvador. Title of the paper: The Challenges of the Music Industry in Brazil in the 21st Century.
Presentation and publication of an academic paper in: 4th National Meeting of the Latin Union of Political Economy of Information, Communication and Culture (ULEPICC -Brazil), 2012, Rio de Janeiro. Title of the paper: The Economics of Culture and Development in the Southern Cone: New Pathways for Integration between Brazil and Argentina through the Music Industry (2003-2011).
Additional Information
Teaching
Teaching Experience
Rio de Janeiro State University (Brazil, Rio de Janeiro)
Academic Year: first and second / Module Name: International cultural relations and History of international relations
Research
Thesis
Challenges and opportunities of an "active and proud" foreign policy: the initiatives for external cultural diffusion and communication of Lula's governments (2003-2010)
The objective of the research is to understand the role of cultural diffusion and external communication in Brazil's foreign policy, during Lula's presidency, and thereby assess to what extent they contributed to increase the country's prestige, influence and prominence within international relations. From 2003 onwards, Lula's government promoted a broad reformulation in the country's foreign policy, which included a redefinition of the role of cultural diffusion and external communication as crucial tools of its international relations. Thus, the main question that guides this study concerns to what extent these practices contributed to the unprecedented international prominence achieved by Brazil, between 2003 and 2010.
I'll address such question by carrying out an empirical analysis of the motivations, mechanisms and possible impacts of this polícy, through Robin Brown's theoretical framework, entitled "Comparative Government External Communications Research". This framework is based on four ideal types of external communications and is designed to be wide enough to take in multiple versions of external communications. The idea is to provide an analytical prism flexible and broad enough to detect organisational specificities and national idiosyncrasies. By using such framework I believe that I will be able to better demonstrate the particularities of Lula's government initiatives to expand Brazil's international prestige and influence, through the global promotion and diffusion of Brazil's culture and values.