The Dialogue Centre
Former Archbishop of Canterbury, Professor Rowan Williams, and award-winning poet and Professor of Welsh & Celtic Studies, Mererid Hopwood, in conversation at the Dialogue Centre's launch event in November 2022.
The Dialogue Centre is designed to coordinate, support and promote Knowledge Exchange (KE) activities at Aberystwyth University.
Knowledge exchange and research are closely linked, and dialogue will be the University's means of exchanging knowledge; connecting different communities with high quality research; opening conversations which promote new, shared understandings; increasing the impact of our research, and providing greater opportunities for innovation.
The relationship with KE is a key element in how research is undertaken across all departments at Aberystwyth, and demonstrates our commitment to bettering the world in which we live. The better we are at dialogue, the better we will be at knowledge exchange and the broader, deeper impact we' will have in the world in which we live.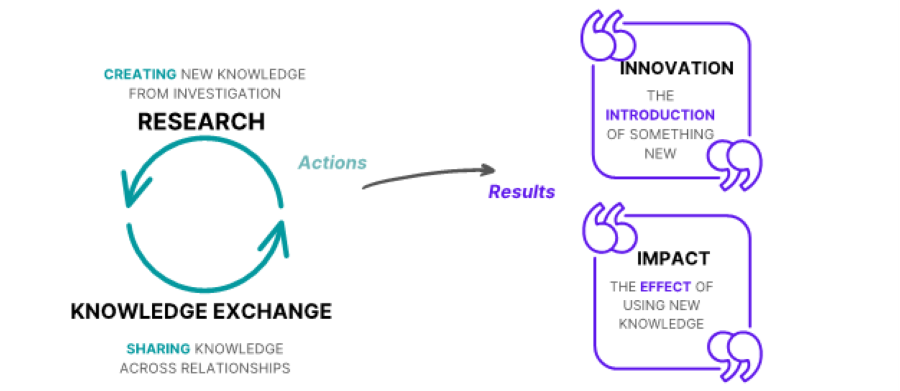 Figure 1 – the relationship between the four terms: Research, Knowledge Exchange, Innovation and Impact.
Research and Knowledge Exchange are processes that can result in Innovation and/or Impact.
Dialogue is a shared enquiry or the art of thinking together, the process of a conversational exchange between two or more people. These conversations are cooperative, iterative, persist over time and are firmly located in communities. They encourage free expression and listening beyond words, and they are based on tolerance and respect for all involved.
The Dialogue Centre will act as a hub to facilitate, support, coordinate and promote activities within several themes. Each theme will be led by an academic researcher, and the Dialogue Centre will be staffed by a core team in the Department of Research, Business & Innovation who will support activities within the themes.
An innovative activity will be that of 'Encounters'. These will be facilitated dialogues held in the round, bringing together academics, policy makers, industry and civil society to discuss issues of concern or which have provoked controversy. These will not simply be events, but a process of engagement which will include the planning and curation of the event itself.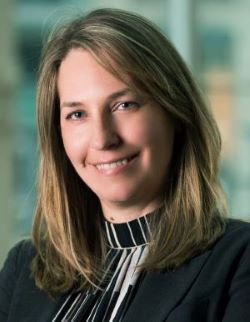 Dr Jennifer Wolowic has been appointed Principal Lead of Aberystwyth University's Dialogue Centre and will take up her new role in January 2023. An anthropologist, ethnographer and public engagement specialist, Dr Wolowic is currently with the Simon Fraser University (SFU) Morris J. Wosk Centre for Dialogue and SFU Public Square in Vancouver.
The first in a programme of activities organised by the Dialogue Centre was held in November 2022 when former Archbishop of Canterbury, Professor Rowan Williams and award-winning poet and Aberystwyth University academic, Professor Mererid Hopwood explored the role of dialogue in creating better futures. You can read more about the event on our news website.
If you have any questions about the Dialogue Centre or would like further information, please email dialogue@aber.ac.uk.