Mentors
Why become a Mentor?
Whilst it may be clear how this scheme can benefit Mentees, there are also several benefits of getting involved as a Signpost Mentor. These include:
Employability: it's a great way to earn a bit of money whilst bolstering your CV!
Develop and improve your skills: including communication, active listening, organisation and time management
Get training in core mentoring practices
It's a great chance to share your experiences and to help others!
"Being a mentor has been one of the most rewarding experiences of my life. Through Signpost, I have had the opportunity to help students achieve their full potential, and the training and skills I have gained through the program I will be able to use for the rest of my life"- Signpost Mentor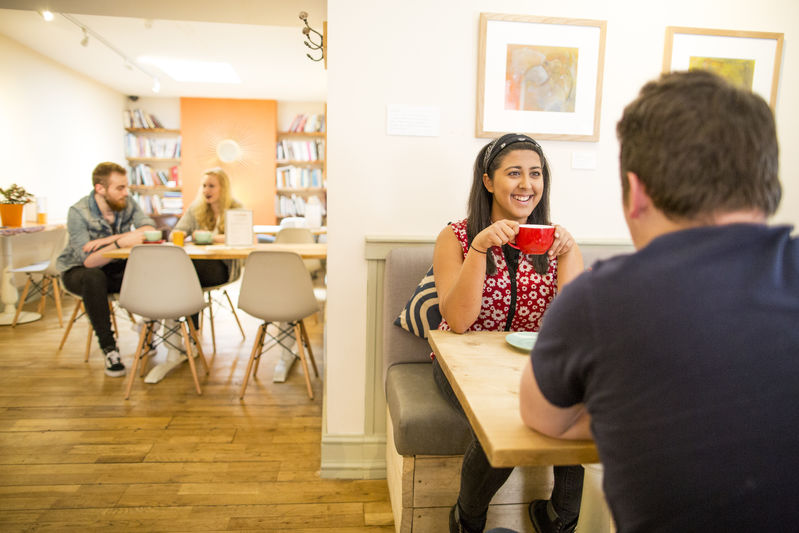 Who should become a Mentor?
Anyone who is a 3rd or final year undergraduate student or a postgraduate in the next academic year will have the experiences and the necessary understanding to become a Signpost Mentor. The skills, attributes and knowledge we look for include:
A wide knowledge of Aberystwyth University systems services and societies
A desire to help students avoid the pitfalls of university life, with relevant experience at school, in clubs or at University being useful, but not essential
An understanding of the importance of confidentiality
Good time management and organisational skills
Good listening and communication skills (training is provided to enhance these)
Any specific experience in key areas (eg. Studying abroad, Mental health and Gender identity)
Welsh speakers are desirable but not essential.
"I really wanted to be involved in the mentoring scheme in order to be able to give back to the University that really helped me to grow as an individual. It was also great for developing skills for my CV and has been brought up in several interviews I have had since." -Signpost Mentor

How to become a Mentor
The application process for prospective Signpost Mentors starts at Easter (in March or April) each year. At this time applications are welcomed from all students who will be either in their third (or final) year or postgraduates in the next academic year.
The vacancies are advertised on Aber Works at:
https://www.aber.ac.uk/en/hr/aberworks/
Please note that Students will need to be registered with Aber Works in order to access the vacancy information.
Details of the application process are also posted in the Weekly Email.
"I also wanted to thank you for the opportunity of being a signpost mentor this year and the support you have provided us all with. I have thoroughly enjoyed the experience and I have learnt many new skills!" - Signpost Mentor
If you have any questions please or see our FAQs