Welcome Belgium!
Hello! We look forward to helping you with any questions you might have about studying at Aberystwyth University and can be contacted with the following details.
Contact: Jackie Jarocki
Email: jaj64@aber.ac.uk
Entry Requirements
Entry Requirements

Undergraduate

Certificat d'Enseignement Secondaire Supérieur (CESS): 70%

Diplôme de l'Examen d'Admission or Diplôme d'Acces aux Etudes Supérieures: Score of 14

International Baccalaureate: Grade between 28-36.

European Baccalaureate: Grade of 65%-75% dependent upon course.

Some courses may have subject specific requirements in addition to the above.

Postgraduate

The requirement for entry onto a Postgraduate course is successful completion of a Bachelor degree from a recognised institution. The average grades depend on the course chosen, with the minimum for some courses being a 2ii honours degree.

Qualification

UK 2:2 Class

UK 2:1 Class

UK 1st Class

Bachelor Licentiaat / Licencié

60%

12.00

70%

16.00

80%

18.00

For specific requirements, please refer to the Postgraduate Admissions Office website.

English Requirement

75% / 15 in English Language Component of state exams.

IELTS Score of at least 6.0 - 7.5.

If you require help or assistance with your English then our International English Centre will be pleased to offer assistance and guidance. The Centre offers an intensive full-time course available before you commence your degree and provides ongoing support throughout the duration of your studies.
Please note each course will require specific entry grades from the qualifications highlighted above. Some courses may also require an additional portfolio or interview.
Scholarships
Undergraduate - Following the UK's decision to withdraw from the European Union, the Welsh Government has confirmed that EU students starting in 2021-22 will not be eligible for UK government funding. From the academic year 2021-22, EU students will be charged fees at the International student rate as seen below.
Postgraduate - Postgraduate Fees vary depending on course, mode, and level of study. For further information on Postgraduate fees please, see the table below or visit our Fees and Finance section for more information.
Name of Award
Value and Benefit
Further Details

International Accommodation Award

We are delighted to provide our international students with the International Accommodation Scholarship, meaning the cost of your housing is included in your tuition fees.

The University has several different accommodation buildings. The International Accommodation Scholarship is different depending on which halls of residences you choose but its either totally free or discounted by £2,000.

Students must meet the terms and conditions to be eligible for the offer.

3 x Scholarships (one per student) worth £10,000 for an applicant studying a Postgraduate Masters course at Aberystwyth University.

Funded in partnerships between the Welsh Government, Universities Wales, The British Council and the Higher Education Funding Council for Wales. Terms and conditions apply.
Please note students do not have to complete a separate scholarship form as they will be considered automatically.
For further information please do not hesitate to contact us: international@aber.ac.uk
Student Profiles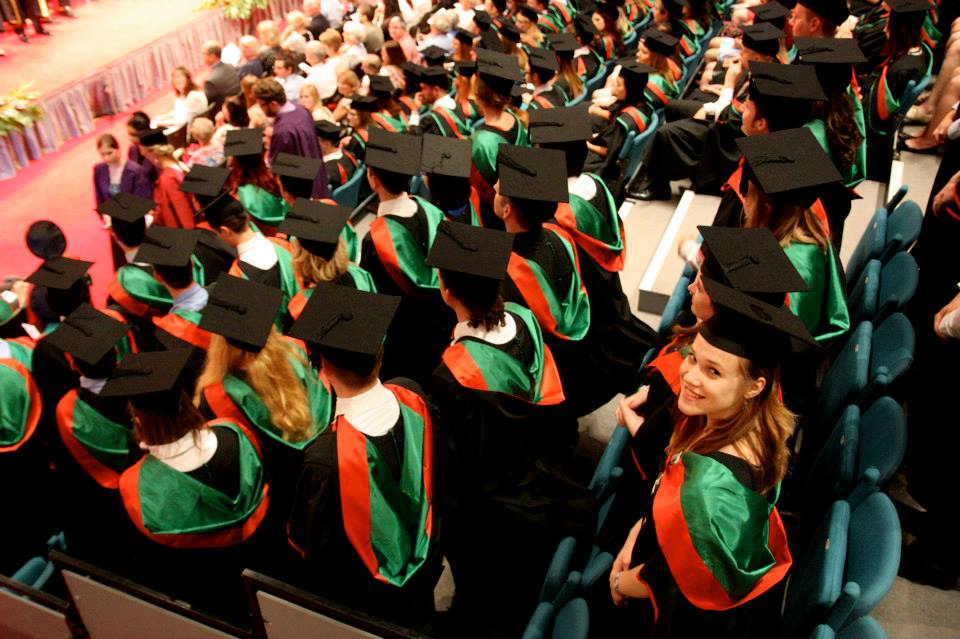 Karolien Michiels, 1st Secretary at the Embassy of Belgium in Berlin
(MSc Econ in Strategic Studies, International Politics)
"I came to Aberystwyth in 2011 for my MScEcon in Strategic Studies, after my professor in Belgium recommended the department. During my master's year, I was offered PhD funding and stayed for three more years before joining the Belgian diplomatic service in 2015. Finishing my PhD while working as a diplomat (and mum to a newborn!) was tough, but the support of my supervisors and the department made all the difference. The best thing about Aberystwyth was definitely the scale of the town and the tight-knit academic community – and I would recommend joining the Debating Union!''