Welcome Luxembourg!
Hello! We look forward to helping you with any questions you might have about studying at Aberystwyth University and can be contacted with the following details.
Contact: Jackie Jarocki
Email: jaj64@aber.ac.uk
Entry Requirements
Entry Requirements

Undergraduate

Diplôme de Fin d'Etudes Secondaires or Diplôme de Fin d'Etudes Secondaires Techniques: Minimum overall grade of 40 - 44 (assez bien/fair)

International Baccalaureate: Grade between 28-36.

European Baccalaureate: Grade of 65%-75% dependent upon course.

Some courses may have subject specific requirements in addition to the above.

Postgraduate

Generally, the minimum entry requirement for most taught Masters courses is a lower second class honours degree (2.2). However, some departments may require upper second class honours degrees (2.1) or relevant work experience.

Qualification
UK 2:2 Class
UK 2:1 Class
UK 1

st

Class

Bachelor Diplôme d'Ingénieur Industriel

"bien"

14.0/20.0

"très bien"

16.0/20.0

"excellent"

18.0/20.0

For specific requirements, please refer to the Postgraduate Admissions Office website.

English Requirement

45 (bien) or above in English Language

IELTS Score of at least 6.0 - 7.5

If you require help or assistance with your English then our International English Centre will be pleased to offer assistance and guidance. The Centre offers an intensive full-time course available before you commence your degree and provides ongoing support throughout the duration of your studies.
Scholarships
Undergraduate - Following the UK's decision to withdraw from the European Union, the Welsh Government has confirmed that EU students starting in 2021-22 will not be eligible for UK government funding. From the academic year 2021-22, EU students will be charged fees at the International student rate as seen below.
Postgraduate - Postgraduate Fees vary depending on course, mode, and level of study. For further information on Postgraduate fees please, see the table below or visit our Fees and Finance section for more information.
Name of Award
Value and Benefit
Further Details

International Accommodation Award

We are delighted to provide our international students with the International Accommodation Scholarship, meaning the cost of your housing is included in your tuition fees.

The University has several different accommodation buildings. The International Accommodation Scholarship is different depending on which halls of residences you choose but its either totally free or discounted by £2,000.

Students must meet the terms and conditions to be eligible for the offer.

3 x Scholarships (one per student) worth £10,000 for an applicant studying a Postgraduate Masters course at Aberystwyth University.

Funded in partnerships between the Welsh Government, Universities Wales, The British Council and the Higher Education Funding Council for Wales. Terms and conditions apply.
Please note students do not have to complete a separate scholarship form as they will be considered automatically.
For further information please do not hesitate to contact us: international@aber.ac.uk
Student Profiles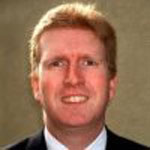 Arnold Spruit
BA International Politics
Aberystwyth left me with many fond memories especially the walk up the hill each day, the sea and the outdoors environment that could so easily be explored and enjoyed. The pier snooker club was a favourite especially in storms for a relaxing few hours on the baize cloth or watching sport.
I am an Independent Company and Fund Director and my degree was in International Politics. This has helped me to have a broad picture of the threats and opportunities facing us, my clients and the industries they are involved in. The games that were held each year helped me develop the ability to see how potential future developments would impact the intended business plans, the strengths and weaknesses of the current business operating model. Studying in a bi-lingual environment helped prepare me for working in multi-cultural environments and the challenges that come with that.
International Politics is perhaps even more relevant today than ever. Combined with a greater understanding of economics, demographics, and environmental challenges facing each State with their different cultural practices, the range of potential decisions and actions of Global Actors becomes easier to define.