Open Day Preparation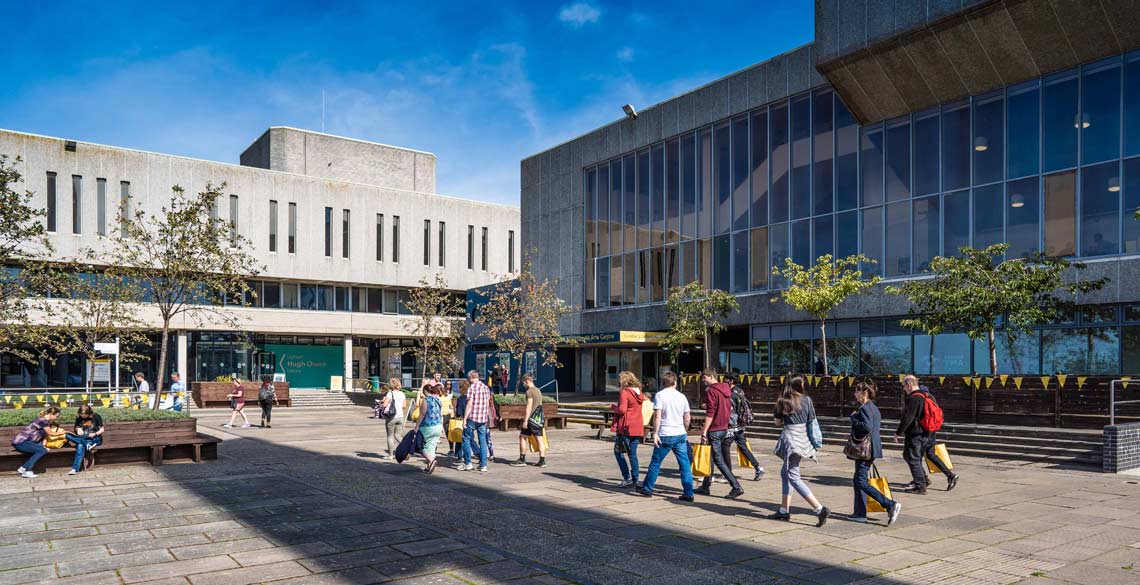 Your day at a glance... our Open Day activities typically start from 9.00am and most departments will close at around 4.00pm.
The precise timings of your Open Day will be outlined in your Open Day Programme which will be sent to you closer to the date.
Depending on your subject of choice, your timetable will include talks about your subject, tours of the facilities on campus, taster workshops and other activities.
Below, we have practical information on what to expect on the day and logistical information regarding your visit.
Accommodation
There are plenty of B&B, Guest Houses and Hotel accommodation in and around the Aberystwyth area too. You can contact Aberystwyth Tourist Information Centre for more information: 01970 612125 / aberystwythTIC@ceredigion.gov.uk
Travel
Finding us is easy, no matter what mode of transport you decide to use. We have Free Parking if you come by car, and if you decide to come by train we have shuttle buses which will take you up to the campus. There will be a free bus service to take you to all locations around the University and town. Our Maps and Travel page has detailed information on getting to Aberystwyth.
Arrival on campus
On arrival on Campus, as a starting point, you could make your way to our Arrival Information Desks (which are located in the Arts Centre). Here, you'll be able to collect Programmes, Maps and Bus Timetables; and speak to staff regarding the Open Day. Departments will ask you to register when you visit them, you can visit your academic department at any point during the day.


Eating
We have plenty of places on campus where you can enjoy lunch, a snack or a cup of tea and cake. Details of our restaurants on campus will be in your Open Day Programme. There are also a number of restaurants, cafés and bars in the town offering a wide range of choices. Going to town is a great choice if you'd like to explore Aberystwyth town a little more.
Sample Programme
The SAMPLE Open Day Programme has everything you need to know about your visit.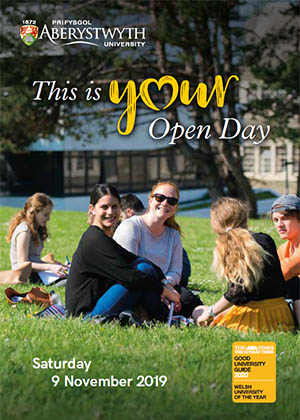 We will e-mail an electronic copy of the Open Day programme to you before the event, and you'll also receive a copy in the post providing you have registered more than a week in advance (UK/EU only). Viewing the programme will also give you an idea of what to expect on the day.
Top Tips
1. Read our Open Day programme and prepare possible questions beforehand

2. Take photos to remind you of the day

3. Go and explore the town and the local area