Gregynog Half Weekend for Second Years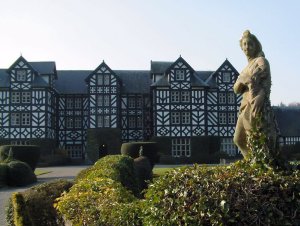 Every year, we organise a 'weekend' for second years with compulsory industrial year. The evening and day focus around mock interviews with real industrialists from companies like Google, Oracle, United Technologies (UTC), GE, Portaltech Reply, Network Rail, DataSift etc.
Venue & cost
The weekend will be held at Gregynog, a country house and conference centre owned by the University of Wales. The cost to students is £50 (paid via the web shop).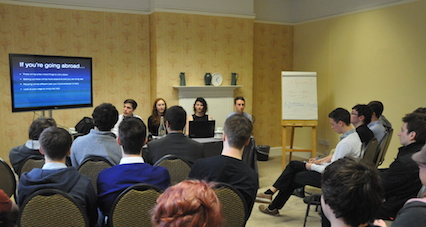 The weekend will include interviews, skills building, assessment center information, talks from employers, and from students recently returned from their IY as well as time in the bar.
All second years with an integrated industrial year as part of their degree are expected to attend, others may if there is room.
Logistics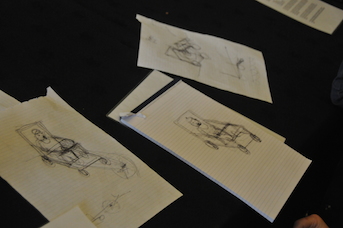 The event takes place this year on Friday 25th and Saturday 26th October 2019. We will leave campus by coach at 15:30 (sharp) on the 25th, returning to Aberystwyth around 18:30 on the 26th. The coaches will leave from the bus stop at the campus entrance - the one on the opposite side of the main campus entrance road to the porters lodge.
CV and covering letter submission
All second year students attending the Gregynog employability weekend are required to provide a CV and covering letter for ONE of the jobs below. Note that these are not real jobs. You are going to be interviewed for them at Gregynog, and the employers who will be interviewing you will scrutinise your CVs beforehand. It is in your interest to impress them; most of them will be offering real IY jobs. So they will be able to provide you with good tips on getting your application right for when you apply for real. If you don't put in the effort, they are not going to be so interested in helping you.
You must submit your CV and covering letter by email to cs-iy-admin@aber.ac.uk (deadline Monday 21st October 2019, 13:00) for one of the following fictional jobs (you can choose whichever you want):
This would suit most students, except for web/internet computing and Business IT.
This position involves interacting with customers, as well as some database work and web development. As part of it, you will be seeing much of how a business works. It is therefore ideal for a Business IT student, but would also suit a computer scientist who is interested in this field.
This would suit most students, except for Business IT.
This would suit any degree scheme and may provide a route to many software roles in the future.
This may suit Internet and Systems Administration students, or any students with an interest in networks and systems.
This would suit in particular Web or Internet Computing students, but is also open to those of other schemes who feel they want to move in the direction of web applications.
CV clinics
CV clinics will be run by Morwenna from Careers - watch out for emails.
Dress code for the event
The dress code for the Saturday will be SMART (no jeans, T shirts etc). You should dress as you would for a job interview*. You will be meeting a number of real employers. Friday evening can be casual attire. *Please don't feel you need to go and spend a lot of money on clothes for this event though, if you haven't brought any smart clothes with you to university. Do your best now, but remember to get your smart things in preparation for a real interview next time you go home!
Contact Angharad Shaw/Shelley Fullwood if you have any questions.