Dr Neal Snooke
BSc, PhD (Wales)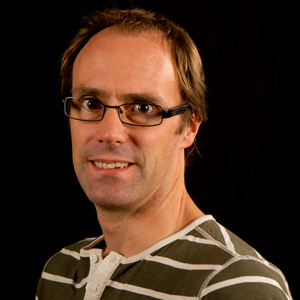 Profile
My research interests are broadly in the area of Artificial Intelligence, particularly with respect to model based reasoning, temporal logic and software analysis. Further details are contained on my personal pages together with my publications and teaching duties. I enjoy writing software and I wrote and maintain the Marking Scheme and Feedback tool (https://users.aber.ac.uk/nns/msg/mfa.html) When not at work I kite surf, mountain bike and build and fly model aircraft and FPV drones.
Teaching
Module Coordinator
Coordinator
Tutor
Lecturer
Moderator
Research Groups
Publications
Roberts, BP
, Neal, M
, Snooke, N
, Labrosse, F
, Curteis, T
& Fraser, M
2020, '
A bespoke low‐cost system for radio tracking animals using multi‐rotor and fixed‐wing unmanned aerial vehicles
',
Methods in Ecology and Evolution
.
https://doi.org/10.1111/2041-210X.13464
Roberts, BP
, Fraser, M
, Snooke, N
, Johnstone, I, Joyce, I
& Labrosse, F
2020, '
New technologies for understanding livestock behaviour in conservation management: A case study at RSPB Lake Vyrnwy
', Paper presented at Resilience in the Welsh Uplands - An Evidence Perspective,
14 Sep 2020
-
18 Sep 2020
.
Chudley, TR, Christoffersen, P
, Doyle, S
, Abellan, A
& Snooke, N
2019, '
High-accuracy UAV photogrammetry of ice sheet dynamics with no ground control
',
Cryosphere
, vol. 13, pp. 955-968.
https://doi.org/10.5194/tc-13-955-2019
Roberts, BP
, Snooke, N
, Bunting, P
& Fraser, M
2018,
Multispectral imagery from UAVs to classify and monitor vegetation change in semi-natural grasslands
. in B Horan, D Hennessey, M O'Donovan, E Kennedy, B McCarthy, JA Finn & B O'Brien (eds),
Sustainable meat and milk production from grasslands: 27th General Meeting of the European Grassland Federation.
Grassland Science in Europe, vol. 23, Teagasc, Fermoy, 27th EGF General Meeting, Cork, Ireland,
17 Jun 2018
.
Ryan, JC
, Hubbard, A
, Box, JE
, Brough, S
, Cameron, K
, Cook, JM, Cooper, M
, Doyle, SH
, Edwards, A
, Holt, T
, Irvine-Fynn, T
, Jones, C, Pitcher, LH, Rennermalm, ÅK, Smith, LC, Stibal, M
& Snooke, N
2017, '
Derivation of High Spatial Resolution Albedo from UAV Digital Imagery: Application over the Greenland Ice Sheet
',
Frontiers in Earth Science
, vol. 4, 40.
https://doi.org/10.3389/feart.2017.00040
More publications on the Research Portal