Dr Andrew James Davies
BA (Hons), MA, PhD (Wales), PGCE, PGCTHE, Senior Fellow of the Higher Education Academy.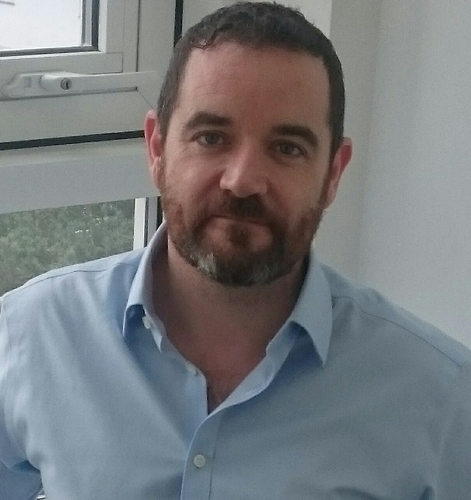 Senior Lecturer
Head of Education
Contact Details
Teaching
Research
Andrew is an active researcher with interests in the following areas:
The sociology of education and childhood.
Language in education, and bilingualism (with a special focus on post-compulsory contexts).
Teacher development and the children's and young people's workforce.
If you are a researcher or a prospective research student with an interest in any of the above, Andrew is happy to be contacted via the email address above.
Office Hours (Student Contact Times)
Publications
Milton, E, Daly, C, Langdon, F, Palmer, M, Jones, K
& Davies, AJ
2020, '
Can schools really provide the learning environment that new teachers need? Complexities and implications for professional learning in Wales
',
Professional Development in Education
.
https://doi.org/10.1080/19415257.2020.1767177
Titley, E
, Davies, AJ
& Atherton, S
2020, '
'[It] isn't designed to be assessed how we assess': Rethinking assessment for qualification in the context of the implementation of the Curriculum for Wales
',
Curriculum Journal
, vol. 31, no. 2, pp. 303-316.
https://doi.org/10.1002/curj.36
Thomas, M, Rees, B, Evans, G, Thomas, N, Williams, C, Lewis, B, Phillips, D, Hand, A, Bowen, S
, Davies, AJ
, Davies, P
, Chapman, S
, Reed, M
& Lewis, M
2019, '
Teach Beyond Boundaries: The conceptual framework and learning philosophy of an innovative initial teacher education programme in Wales
',
Wales Journal of Education
.
Davies, AJ
, Milton, E, Connolly, M & Barrance, R 2018, '
Headteacher Recruitment, Retention and Professional Development in Wales: Challenges and Opportunities
',
Wales Journal of Education
, vol. 20, no. 2, pp. 204-224.
https://doi.org/10.16922/wje.20.2.11
Chapman, S
, Davies, P
, Cann, R
, Davies, AJ
, Jeffery, J
& Lewis, M
2018,
The Impact of Academic Accreditation and Recognition on Teachers' Engagement with Professional Learning: A Literature Review
. Prifysgol Aberystwyth | Aberystwyth University.
More publications on the Research Portal