Dr Delyth Jones BA French, MA Applied Linguistics, PhD in Welsh, PGCE French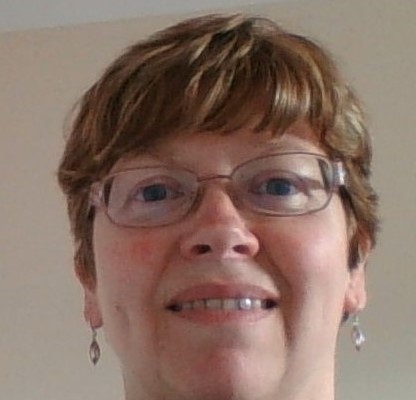 University Link Tutor
Contact Details
Profile
After obtaining a first class honours degree in French, then an MA in Applied Linguistics from Bangor University, Delyth worked as a Research Officer in the Welsh Department at Cardiff University, where she started a PhD describing the communicative competence of children from English-speaking homes who attend Welsh medium schools. She worked for five years at Trinity College, Carmarthen as a Research Fellow and Course Director of the MA in Bilingual Studies: A European Dimension before following a PGCE course in Aberystwyth University. She was a French Teacher and Head of Department in a secondary school before becoming a Link Tutor for International Languages on the PGCE at Aberystwyth University in 2019. She is also responsible for the development of Welsh language skills of all PGCE students.
Teaching
Additional Lecturer
Contribute to all PGCE modules.
Responsible for Welsh lessons and Pedagogy and Curriculum Knowledge Module for International Languages.
Research
Her PhD described the language competence of pupils in immersion settings in Wales with reference to second language acquisition theories in bilingual contexts. Publications include The Threshold Level for Welsh (1996) and Cyflwyniad i Ddwyieithrwydd (An Introduction to Bilingualism) (1997). She presented a paper on her PhD thesis in the 3rd European Conference on Immersion Education in Barcelona which was subsequently published in the proceedings, Immersion Programmes: a European Perspective (1998) and published an article "Dylanwad y Saesneg ar Iaith Plant mewn Addysg Gymraeg?" ("The Influence of English on the language of pupils in Welsh Education?") in The Welsh Journal of Education (2000). Current research interests include increasing the uptake of international languages at GCSE level.
Responsibilities
University Link Tutor - International Languages.
Development of Welsh language skills of PGCE students.
Publications
Jones, D
2000, '
Dylanwad y Saesneg ar iaith Plant mewn Addysg Gymraeg?
',
Cylchgrawn Addysg Cymru | Wales Journal of Education
, vol. 9, no. 1, pp. 103-111.
Jones, D
1998,
An assessment of the communicative competence of children in Welsh Immersion Programmes
. in J Arnau & JM Artigal (eds),
Els Programes d'immersio: una Perspectiva Europa.
Universitat de Barcelona, Barcelona, pp. 594-608.
Jones, D
1997,
Cyflwyniad i Ddwyieithrwydd
. Canolfan Astudiaethau Addysg Aberystwyth, Aberystwyth.
Jones, D
, Hughes, M & Jones, GE 1996,
Y lefel drothwy ar gyfer y Gymraeg
. Gwasg Cyngor Ewrop, Strasbourg.
More publications on the Research Portal