Dr Ian Archer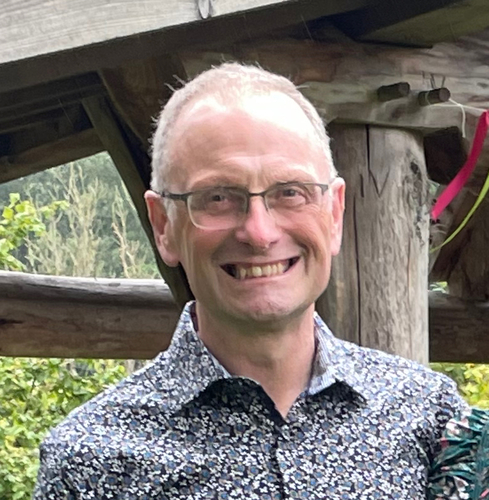 Skills Development Officer
Contact Details
Profile
Ian is responsible for the design and organisation of the Aberystwyth Researcher programme. This is a unified skills and development provision, focussed on the needs of early career researchers, including research staff and postgraduate researchers - in line with AU's HR Excellence in Research award, the Concodat to Support the Career Development of Researchers, and the Researcher Development Framework.
Teaching
Tutor
Course Viewer
Attendance Dept Admin
Blackboard Dept Admin
Ian is the sole certified Myers Briggs Type Indicator practitioner in the University - for both Step I and Step II. For more than 60 years, the MBTI tool has helped millions of people throughout the world gain a deeper understanding of themselves and how they interact with others, helping them improve how they communicate, work and learn. An understanding of yourself in this way can give you powerful insights into areas such as: your problem-solving style; your stress reactions; how you can resolve conflicts; your communication style; your career development; and your leadership style. Ian runs regular workshops on different aspects of how this valuable tool can be used to deepen your understanding of yourself and those you work with. He is also available for individual consultations - if you are a member of staff or student at the University, please contact Ian at the e-mail above to arrange an appointment.
Ian, along with one other colleague in LTEU, has Belbin Team Role accreditation. The Belbin Team Roles analysis is a widely used technique for identifying how individuals' prefered behaviours fit together to form an effective team. It allows you to think about how you behave in a range of situations and to reflect on where your natural inclinations lie and what strengths you bring to a project. Ian is happy to carry out Belbin Team Role profiles for individuals and teams within the University. This involves an online self-perception inventory and observer analysis. From this you will receive a report and individual face to face feedback on your personal inclinations and behaviour in team working situations.
Ian is the site administrator for the Jisc Online Surveys system. He is Survey Officer for the national HE researcher surveys run at Aberystwyth: PRES and CEDARS. He is also a consultant and carries out training in the use of the Online Surveys system.