Employee Benefits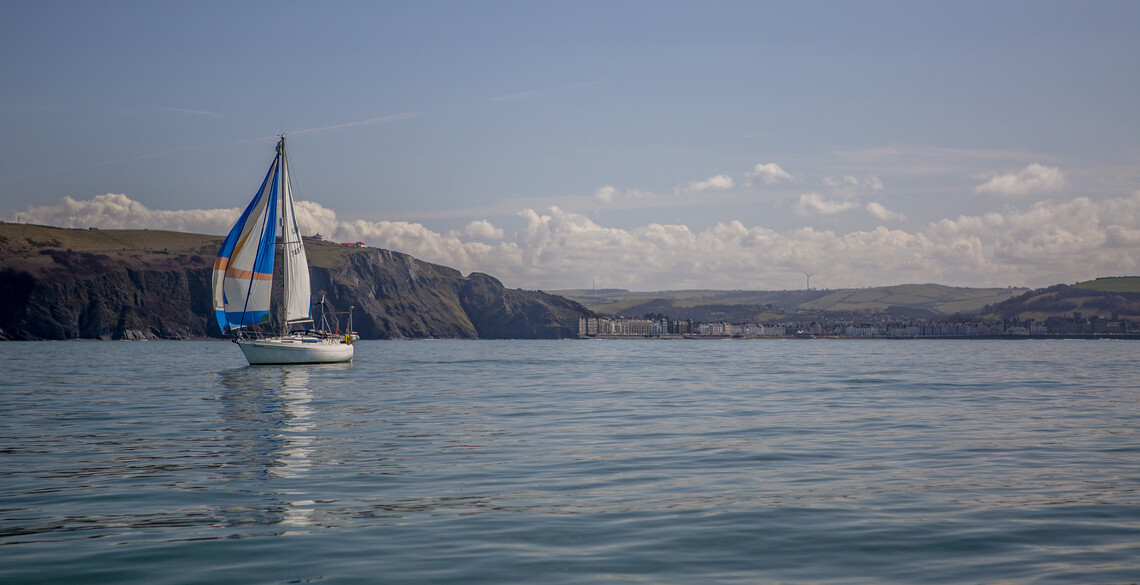 At Aberystwyth, we are a community that innovates, inspires and supports.
Since 1872, we have built a global reputation for teaching excellence and ground-breaking research. Today, our mission is to deliver inspirational education and research in a supportive, creative and exceptional environment in Wales.
If you want to be part of a community of academic excellence and innovative research, then we want to hear from you.
What we can offer
We know that our success depends upon the commitment, energy and enthusiasm of our staff community.
We strive to provide excellent working conditions and policies for our staff, with benefits ranging from generous leave entitlement to training and development opportunities.
We are committed to supporting and promoting equality and diversity. Our inclusive environment welcomes applications from talented people from diverse backgrounds.
Our benefits package is designed to offer support and incentives that fit in with the different stages and circumstances of an individual's life/career. These include:
Flexible working
We offer flexible working arrangements to suit your lifestyle. You will be able to discuss what works best with your line manager.
Competitive Salaries
We want to attract and retain talented and highly skilled staff. We're committed to equality of opportunity relating to pay, salary and career progression for all staff within a framework which is fair, transparent, and consistent.
We're committed in offering competitive salaries. We advertise the salary grades on all our job descriptions. Staff who start on the first point of the salary scale benefit from annual increments.
Generous leave entitlements
We offer generous leave entitlements to support a healthy work-life balance, these include 27 days annual leave (pro-rata), British Bank Holidays and university closed days.
Staff recognition and reward scheme
Our academic and professional services reward and recognition scheme allows us to recognise and award those who are successful in their role.
Pensions
We offer generous pension schemes with employer contributions (10% for AUPP) and (21.6% for USS).
Commitment to equality and diversity
We're a Stonewall top 100 employer. We have several approaches as means of promoting and mainstreaming equality and diversity across all activities.
Commitment to Professional Development
We're committed in providing and offering quality learning and development opportunities for academic and professional services staff.
Health and Well-being support
We have a range of health and well-being services available for staff helping staff to make information and positive lifestyle choices to improve their health and well-being. Our services include the Employee Assistance Programme (EAP), a dedicated Occupational Health service, free eye-tests as well as discounted staff membership to the University's Sports Centre.
Maternity, Paternity, Parental and Adoption Leave
As an employer our parental leave policies ensure that we support you in this important moment in your life. We provide generous maternity leave and pay. We also offer two weeks leave (the first week at full pay and the second week will be statutory pay*) for paternity leave. Finally, we offer enhanced adoption leave and pay for staff.
*subject to eligibility
Staff discounts
All staff will benefit for discounted gym membership in the University's Sports Centre. We also offer discount across all hospitality, catering and retail outlets on campus including the Aberystwyth Arts Centre.
Opportunity to learn the Welsh language for free
We're committed to support the Welsh Governments target of reaching 1 million Welsh speakers by 2050. As a bilingual university we offer all staff the opportunity to learn Welsh for free. Learn more about the Welsh Language and Aberystwyth University here.
Cycle to work scheme
The University has introduced a cycle to work scheme in conjunction with Cycle scheme. This allows you to lease a bicycle through the University over a period of 12 or 18 months (maximum value of bicycle and safety equipment is £3,500). You then have the option to purchase the bicycle at the end of the hire period. This cost would typically be 5% of the original costs.
Relocating to Aberystwyth
We support staff who decide to relocate to Aberystwyth. We offer a staff re-location bursary valued up to £2,000.
Electric Vehicle Salary Sacrifice Scheme
The University has introduced an Electric Vehicle Salary Sacrifice Scheme to eligible staff. The scheme is provided by Octopus Electric Vehicle.
To find out more information about how the scheme works and benefits , see below:
Additional Electric Vehicle FAQ
Here is the link for the online shop Octopus Electric Vehicles (octopusev.com)
University code : ABE17079