Mrs Devibala Kasinathan B.sc Nursing, M.sc Nursing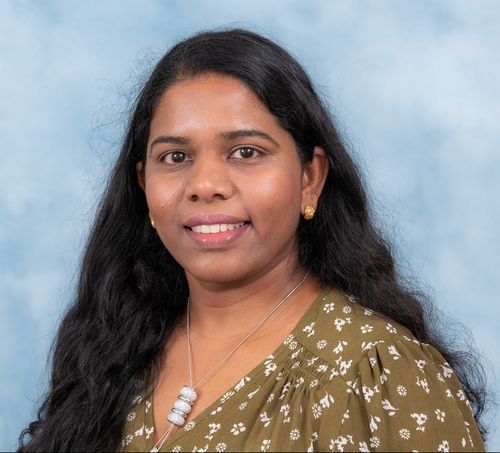 Lecturer in Healthcare Education (Registered Nurse - Adult)
Contact Details
Profile
Devi Kasinathan is an Adult Nursing Lecturer for B.sc Nursing programme.
Devi has been a registered nurse for over 20 years. For most of her career she worked in the critical care unit and emergency department. Her expertise are intensive care nursing, trauma nursing and Emergency nursing. After completing her Masters in paediatric nursing in 2008, Devi followed her passion in teaching diploma and B Sc Nursing students in India.
Devi has previously worked as a team leader in Accident and Emergency department in Bronglais hospital. She is a certified advanced life support provider for both adults and paediatrics. She is expert in Trauma Nursing Core Course (TNCC). She is also an active member in Medical Emergency Response Team (MERIT). She is qualified in acute life-threatening events recognition and treatment (ALERT)
Devi is highly competent in most of the Emergency department procedures like triaging, treating minor injuries, Intra venous canulation, lumbar puncture, abdominal paracentesis, seldinger chest drain, log roll, cardiac pacing, cardio version, sepsis recognition management, diabetic ketoacidosis management, stroke recognition and management, falls risk assessment and management, drug over dose management.
Devi was also one of the leads in conducting departmental audits and team briefing.
Devi is looking forward to commencing the post graduate teaching modules in January 2023.
Teaching
Lecturer
Lecturer
NU10120- Introduction to professional practice
Responsibilities
Lecturer Adult Health Nursing