Ms Sarah Wydall BA (Hons) MMU; M.Sc. Surrey; PGCTHE(Distinction); FHEA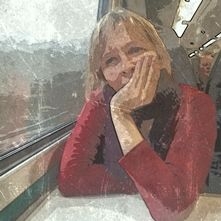 Senior Lecturer
Contact Details
Teaching
Tutor
Lecturer
My teaching areas cover victimology, justice mechanisms, the penal system and criminological research methods
Research
I am currently undertaking research on the Choice/Dewis project. The research involves using participatory action research & ethnographic processes to examine justice mechanisms in the context of elder abuse.
Recent publications relating to elder abuse & violence have been published in Social Policy & Society 2016, Elder Law Review 2013. In 2015, a Pan-Wales study Crimes against & Abuse of Older People in Wales was published. The Office of the Older People's Commissioner who funded the study are committed to ensuring the findings influence future policy & practice by tasking a series of actions with key stakeholders across Wales in 2016.
Research plans
I am co-investigator, alongside colleagues on a £890,000 Big Lottery funded grant examining Elder Abuse & Justice.
The other research project involves a longitudinal study of the Making Safe scheme. Making Safe is a holistic intervention which supports victims & their children whilst rehousing domestic abuse perpetrators.
Partnership working: I've recently completed a consultation on domestic violence. The work examined the relationship between emotional abuse, disclosure & safety in partnership with Dyfed Powys Police Crime Commissioner & Regional Domestic Abuse Co-ordinators.
I am currently analysing data relating to Domestic Homicide Reviews to develop a training package for North Yorkshire Police.
Externally Funded Research
In the last 3 years, I have been awarded a total of £979.500 external funding from bodies such as the Big Lottery, Ministry Of Justice, the Office for the Older People's Commissioner, Welsh Government, OPAN & Local Authorities.
I have also collaborated with colleagues from Aberystwyth, Cardiff & Surrey University on five UK projects generating funding up to 200K. These projects have focussed on Anti-Social Behaviour in Adults; Cognitive Behavioural Therapy Programmes in Prisons; & Domestic Abuse Perpetrator programmes.
Publications