AberPreneurs - Turning Business Ideas into Reality
Aberystwyth University supports students, graduates and staff who wish to start new businesses, particularly where these businesses are related to the knowledge and expertise of the University.
'AberPreneurs' helps clients with information, advice, training and funding.
Enterprise Events 2018
Wed 28th Feb 2.30-4.30 Photographer Peter Price talks about his business. If you would like to hear, first hand, how to set up as a "freelancer" then why not come and meet Peter Price and hear how he started and became successful as a freelance photographer. Exec' Boardroom Visualisation Centre.
Wed 7th March 2.30-4.30 - Angharad Woodland talks about business & the law. This will give you all the information you need on legalities of running your business. http://www.woodlanddavies.com/about-us.php. Exec' Boardroom Visualisation Centre
Wed 14th March 2.30-4.30 - Digital Marketing Masterclass - Dr Ian Harris presents a masterclass in Digital Marketing covering all aspects you may need for starting a new business or for an existing enterprise. Exec' Boardroom Visualisation Centre
Wed 25th April 2.30-4.30 - Networking Workshop - Lynne Orton - . Lynne Orton from 'BizNet Wales' (Big Ideas Wales) will show you how to successfully network for your Business Start-up or Social Enterprise. Exec Boardroom Visualisation Centre
To Book your place email: abpstaff@aber.ac.uk
Mon 19th March - All Day - Judging InvEnterPrize 2018

'Business Start-Up Week' June 4th - 8th 2018 - Save the date!!
There will be masterclasses from Big Ideas Wales covering Market Research, Marketing & Bookkeeping & Financial Control.
Big Ideas Wales role models will be sharing their experiences of 'Start-up' and running a successful business.
We will also have Masterclasses on:
Intellectual Property
Legal aspects of running a business
Selling
Digital Marketing
June 4th, 5th, 6th, 7th & 8th - Executive Board Room Visualization Centre
A detailed schedule will be posted soon!
FREE One to one 'Business Mentoring' available, to book email: abpstaff@aber.ac.uk
https://businesswales.gov.wales/bigideas/enterprise-catalyst
https://businesswales.gov.wales/
‌‌‌
'AberPreneurs' offer a range of activities to support enterprise:
Business Start-Up and Enterprise Support
Enterprise Events
Inspirational Talks
One-to-one Mentoring
Funding Advice
Networking
Useful Enterprise and Entrepreneurship Websites
Getting in Contact:

If you have a business idea and would like some advice contact:

Louise Somerfield - Enterprise Administrator
E: abpstaff@aber.ac.uk
T: 01970 622378
www.facebook.com/AberUni.Enterprise‌‌
‌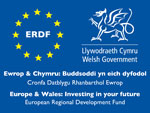 Enterprise and business start-up support at Aberystwyth University is supported through the Mid Wales Enterprise Hub. The Mid Wales Enterprise Hub is one of six Regional hubs established by the Welsh Government to drive it's commitment to encourage youth entrepreneurship in Wales.