Lance Batchelor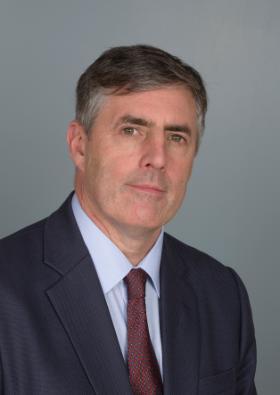 Lance Batchelor graduated from Aber in 1985 with a BSc (Econ) in International Politics & Strategic Studies. He is now Group CEO of Saga plc.
What do you remember most about your time at Aber?
I have rich memories of my three years at Aber: thought-provoking lectures and seminars on a variety of topics; stimulating, funny and warm friendships; entertaining nights out in the town, with a huge variety of pubs and clubs to pick from; dark, wet winter nights, sitting in countryside pubs with good friends; representing the College and the University of Wales at karate, riding horses in the beautiful mountains on snowy days... and much more…
What are you doing now career-wise and how has your Aberystwyth Degree helped?
After Aber I spent six years in the Royal Navy, serving in submarines. After several years, mostly at sea, I got married and decided to start a new career in Marketing. I completed my MBA at Harvard Business School the joined Proctor & Gamble where I spent eight years. I then joined Amazon.com in Seattle where I was Head of Worldwide Marketing. After returning to the UK I was, in turn, Marketing Director of Vodafone UK then Tesco plc. More recently I was CEO of Tesco Mobile, then Domino's Pizza Group plc. In 2014 I joined Saga as Group CEO. I am a Trustee of the National Gallery.
How Aber has helped:
1. During my 3 years at Aber I become self-sufficient, learning to look after myself, albeit in a supportive environment.
2. I learned to learn. At Aber I was expected to get on with my work and seek help when required, rather than being 'spoon fed' as at school.
3. At Aber I learned how to interact with a broad range of people, from various social backgrounds, countries and personality types. That lesson has been perhaps the most valuable of all.
What advice would you have for a student doing your course now?
1. The more you put in, the more you'll get out. Don't be half-hearted or lazy about your years at Aber, throw yourself in. Although the list above might sound busy, my one regret is I didn't do more!
2. Remember that while international politics will evolve (e.g. I spent much of my time studying the Soviet Union, now long gone) the skills and habits you learn will be relevant for your whole life.
3. Enjoy yourself. University is a once in a lifetime gift, and Aber is a great place to spend it.