David Pearson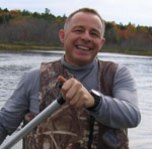 David graduated from Aber in 1987 with a BSc (Econ) in International Politics and Strategic Studies. After a career in the military, he is now President and CEO of a Military Academy in the USA.
What do you remember most about your time at Aber?
The faculty at Aberystwyth were simply amazing in terms of their knowledge and reputation. To a person, they were supportive and encouraging - and many are still there - itself a testament to their personal commitment to the institution. Of the faculty, Dr Ritchie Ovendale was a particularly strong influence and during subsequent military service throughout the Middle East, I frequently thought back to his course, 'The Origins of the Arab-Israeli Wars'. He will never know, but I owe him a tremendous debt of gratitude in developing my intellectual curiosity. Other strong influences included Ken Booth, John Baylis, and Colin McInnes to name but a few. To be pointed, the Department of International Politics was and remains a world class facility. Of course, the physical beauty and location of Aberystwyth in the center of Cardigan Bay is hard to beat and I think on it daily, despite living in the middle of one of the most rural states in the Union surrounded by bears, deer, moose, mountains and lakes. Aber is simply a wonderful location to be a student on any day of the week.
What are you doing now career-wise and how has your Aberystwyth degree helped?
After Aberystwyth, I entered the Royal Military Academy Sandhurst and became an infantry officer in the 1st Battalion The Worcestershire and Sherwood Foresters Regiment. I served for 12 years (all over the place) and then resigned my commission and returned to university - simultaneously completing an MPhil at Aberdeen University (researching the history of British Counterinsurgency doctrine) and a PGCE at what was then Cheltenham and Gloucester College in History and IT. Following successful completion of these courses, I moved to the United States of America, became an American Citizen and joined the faculty of an independent school - Kents Hill - where I currently serve as the Assistant Headmaster, while still teaching advanced placement European and US History - with a strong emphasis on international relations and organization as a consequence of my degree at Aberystwyth. Basically, my degree at Aberystwyth opened a career door into the military which in turn provided the personal discipline and determination to take on any challenge - even moving to a new country with no job or home - and making a go of it.
What advice would you have for a student doing your course now?
Do not procrastinate and make every day count. Never give up and use the faculty to your full advantage. Ultimately, the years you spend at Aberystwyth University will be some of the happiest and most fulfilling of your life.