Jamie Chancellor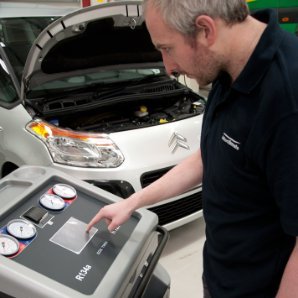 Jamie Chancellor graduated with a BA in Law with Accounting and Finance from Aberystwyth University in 2006. He is now a Sales Manager for Workshop Solutions at Euro Car Parts, the UK's largest car parts distributor.
What do you remember most about your time at Aber?
Although I had a strong sense of excitement before going to Aberystwyth, I also felt slightly nervous at the prospect of moving away from home for the first time. However, those feelings soon subsided once I saw the idyllic setting of Aberystwyth and the welcoming accommodation - it instantly felt like a second home.
With many societies on offer and the unrivalled nightlife, I had a great social life at Aberystwyth. I was part of the American Football team, something that I hadn't tried before starting university. Also, the number of bars, pubs and clubs was a real eye opener, don't be fooled that Aberystwyth is 'just a small Welsh town' as you will never run out of get bored of things to do.
What are you doing now career-wise and how has your Aberystwyth Degree helped?
Currently, I am a Sales Manager for Workshop Solutions at Euro Car Parts. The role involves the direct management of eleven staff and the indirect management of thirteen staff. My daily duties include team motivation, reporting, driving a sales number, project planning for future campaigns of specific products and meeting customers and suppliers. Each day is varied, which I really enjoy as it keeps me motivated.
Studying at Aberystwyth encouraged to me to be more independent; from having to effectively managing my time to complete the various tasks and coursework set, to being more self-driven to ensure they were done to the best of my ability.
The confidence and independence instilled in me at Aberystwyth has given me the skills to effectively handle all of the different situations that occur in the workplace.
What advice would you have for a student doing your course now?
A degree isn't becoming a specialist in one area – it's about learning the skills to succeed in any role you may come across.