Kerry Diamond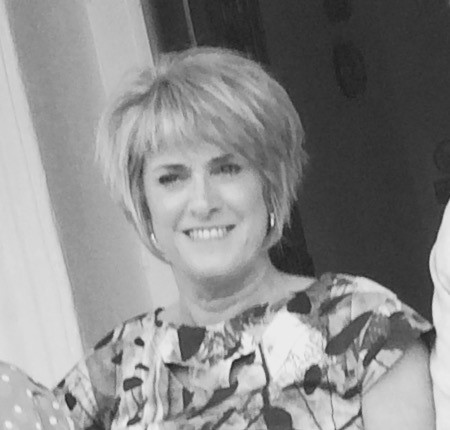 Kerry graduated from Aber in 1979 with a BSc(Econ) in Economics and International Politics.
What do you remember most about your time in Aber?
My father advised me not to work too hard as I would never have the opportunity to explore and experience so much again in my life! I was naturally a little studious but did thankfully take his advice. I met my husband (who was in his second year) in my first term and I ended up switching from Economics and Accounting to Economics and International Politics, which meant we could study together and discuss some of the more challenging International political issues - which we still do today. I was in Neuadd Penbryn in my first year and was lucky enough to have a front facing room and the sunsets were simply amazing. As we didn't have a car or much money we walked everywhere and a treat on a Saturday night was to share a fishcake and chips on the Prom. I bought my husband his first wetsuit soon after we met and I vividly remember him changing in my Great Aunt's front room in Cambrian Street and then walking through the town to the beach to meet up with the others, with Great Aunt Katie running after him with a packet of biscuits for after his dive.
What are you doing now career wise and how has your Aberystwyth Degree helped?
After ditching accounting in my first year I ended up qualifying as an accountant as soon as I left University, after analysing the job market and realising there was a severe shortage of accountants. I started as a trainee in North Wales and moved to Herefordshire in 1996. I returned to Wales with a move to a German automotive company in the Welsh Valleys in 2000 and shortly afterwards joined the Welsh Investment and Development Advisory Board as a Panel Member and am now the Chair. I commuted to Brussels for a year on an international assignment for the company and now am CFO of a group of companies in the R&D sector working on Electric Cars, Autonomous Driving and Motorsport which has been quite exciting. I am currently Vice Chair of the Stoke and Staffordshire Local Enterprise Partnership in my spare time and get involved in a number of Boards and working parties related to state aid and latterly Brexit preparation. My degree topics have often opened up useful discussions over the years and helped me be more aware of cultural difficulties and the importance of history during my time in Belgium and on business trips across Eastern Europe and the Far East.
What advice would you have for a student doing your course now?
I would advise anybody studying Economics or International Politics now to read around the subject widely to get context and to be prepared research independently and thoroughly, and to challenge everything. We are in an era of distortion and bias so it's important to see both sides of the debate and critically analyse what is put forward.