Zoran Tihomirović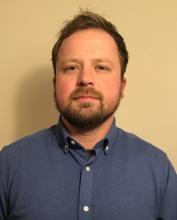 Zoran graduated from Aber with an MA from the International Politics department in 2014. Following his postgraduate degree, Zoran was briefly a volunteer with the Regional Arms Control Verification and Implementation Assistance Centre, before working as a desk officer for Russian Federation within the Ministry of foreign Affairs of the Republic of Croatia. Since 2016 he has been working as a teaching assistant for the Chair of Russian Literature within the Faculty of Humanities and Social Sciences in Zagreb, Croatia.
What do you remember most about your time at Aber?
I have a lot of memories from my time spent at the University. For me, it was a completely new and different experience, due to the fact that I was living in a foreign country and doing my studies in a different academic setting. The courses were very interesting and open to various opinions and insights, which gave me a great opportunity to learn a lot from a wide array of subjects. One other component of life in Aberystwyth is its location on the coast, which made possible beautiful walks and relaxing hikes in between studies.
What are you doing now career-wise and how has your Aberystwyth Degree helped?
I am currently working as a teaching assistant for Russian Literature at the Faculty of Humanities and Social Sciences in Zagreb, as well as working on my PhD studies and thesis. The analytical skills I acquired studying International Relations in Aberystwyth proved invaluable for my current job, as well as earlier governmental jobs. It allowed me to expand my Russian language and sociology degree and skills and transition them into the realm of international politics. Aber has not only secured my job positions, but also granted me the opportunity to develop a clear focus on what I want to do and achieve in life in general.
What advice would you have for a student doing your course now?
Be positive about your career path and open your mind to various opinions that you will come in contact to during your studies. At times you will find yourself dealing with subjects that are difficult, but always push through and remember that every step on the way bears with itself a significant chunk of experience that will be useful in your future life. Also, don't forget to join some of the various student organizations and activities, where you'll make new friends and expand your potential, which is almost as important as acquiring your degree.