Mr Antonio Barriga Rubio
BA Hons (Art History), PGCE, MAApL, MATrS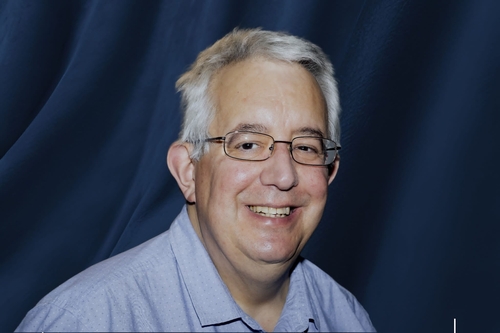 Modern Languages Coordinator & Staff Development Officer
Contact Details
Profile
I like technology in general, and in particular technology applied to Languages. It is a very important element of our courses. I feel it is very motivating for students if their teacher uses new resources, engaging resources.
My career has been varied. I read my degree in Art History and my PGCE in Spain.
Some years later I came to the UK. I started teaching Spanish for Continuing Education at the University of Sheffield, where I studied for the RSA Certificate in Teaching Foreign Languages to Adults. I also took some courses in Linguistics, Literature and a few years later, from 1995 to 1999 I achieved a Master in Applied Linguistics and another in Translation Studies.
In the area of Languages I worked several years as a Spanish teacher in the Modern Languages Teaching Centre, (MLTC) and in the Continuing Education Department, both at the University of Sheffield. I did also work at the Language Centre, Hallam University.At these Universities is where I shaped my career as a linguist, and a teacher of Spanish; I discovered that we are very lucky to be able to teach languages, since this is a very rewarding profession. This doesn't mean that the road has been easy, but it certainly has been very rewarding.
Upon leaving Sheffield I became the Coordinator of Spanish at the University of Huddersfield (Senior lecturer from 2000 to 2003), where I stayed for 4 years. Then I took the opportunity of coming to Aberystwyth as the Coordinator of Languages in Lifelong Learning.
Additional Information
External Examining:
I was the external examiner for Spanish at the University of Glamorgan from 2006 to 2010.
Quality Assurance Experience Staff Development officer and part of the Staff Development team since 2006 until 2016 in the School of Education and Lifelong Learning. This is where we provided training and resources according to the needs of all members of staff.
Blackboard Officer (University of Huddersfield)
Collaborative Work
I have organized training workshops in collaboration with Information Services, Staff Development (CDSAP), Cilt Cymru and the University of Glamorgan. These were open to all, and were designed to learn about Technology and Modern Languages, from the use the audio resources in the classroom to making the first podcast, from video activities to presentation software.
These events have been open to everyone, and free to enrol.