Dr Rosemary Cann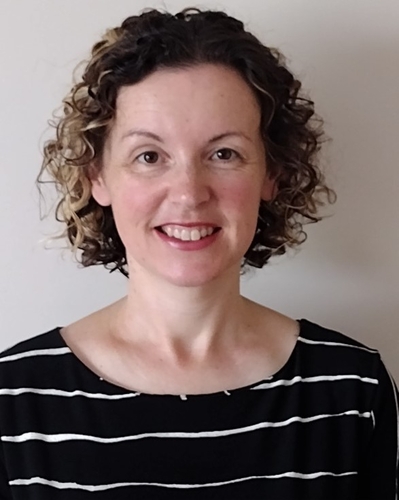 Senior Lecturer
Contact Details
Profile
Dr. Rosemary Cann is a Senior Lecturer in the School of Education at Aberystwyth University. Rosemary obtained a first class degree BSc degree in Mathematics and Education. She then completed her PhD in mathematical education in July 2008. This focused upon students' participation in mathematics in Wales. Rosemary currently teaches modules relating to child development, educational psychology and mathematical education on the single honours BA degree in Childhood Studies and Education Studies, as well as on joint degrees in Education.
Teaching
Module Coordinator
Lecturer
Coordinator
Tutor
Additional Lecturer
Modules in Child Development, Psychology of Learning and Thinking and Mathematical Development in the Early Years.
Research
Rosemary's PhD centred upon students' participation in post compulsory mathematics. Since completing this, Rosemary has been conducting research in mathematics education.
Publications
Acharya, DR
, Thomas, M
, Cann, R
& Regmi, PR 2019, '
Parents' and teachers' perspectives on children's sexual health education: A qualitative study in Makwanpur Nepal
',
Health Prospects: Journal of Public Health
, vol. 18, no. 2, pp. 1-6.
https://doi.org/10.3126/hprospect.v18i2.25525
Chapman, S
, Davies, P
, Cann, R
, Davies, AJ
, Jeffery, J
& Lewis, M
2018,
The Impact of Academic Accreditation and Recognition on Teachers' Engagement with Professional Learning: A Literature Review
. Prifysgol Aberystwyth | Aberystwyth University.
Acharya, DR
, Thomas, M
& Cann, R
2017, '
Evaluating school-based sexual health education programme in Nepal: An outcome from a randomised controlled trial
',
International Journal of Educational Research
, vol. 82, pp. 147-158.
https://doi.org/10.1016/j.ijer.2017.02.005
Acharya, DR
, Thomas, M
& Cann, R
2016, '
Validation of a questionnaire to measure sexual health knowledge and understanding (Sexual Health Questionnaire) in Nepalese secondary school: A psychometric process
',
Journal of Education and Health Promotion
, vol. 5, pp. 1-10.
https://doi.org/10.4103/2277-9531.184560
More publications on the Research Portal