Dr Beth Rodgers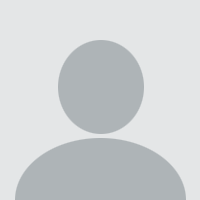 Teaching
Module Coordinator
Coordinator
Tutor
Lecturer
Blackboard Dept Admin
Attendance Dept Admin
Publications
Rodgers, B
2019,
The Editor of the Period: Alice Corkran, the Girl's Realm and the Woman Editor
. in A Easley, C Gill & B Rodgers (eds),
Women, Periodicals and Print Culture in Britain, 1830s-1900s: : The Victorian Period.
The Edinburgh History of Women's Periodical Culture in Britain, Edinburgh University Press.
Rodgers, B
2017,
Children's Ghost Stories
. in L Thurston & S Brewster (eds),
The Routledge Handbook to the Ghost Story.
Routledge Literature Handbooks, Taylor & Francis, pp. 338-348.
Rodgers, B
2017,
Researching the Relationship Between Two Periodicals: Representations of George Eliot in the Girl's Own Paper and Atalanta
. in A Easley, A King & J Morton (eds),
Researching the Nineteenth-Century Periodical Press: Case Studies.
Taylor & Francis, pp. 91-101.
More publications on the Research Portal