Dr Gavin Goodwin
BA and MA (Cardiff) PhD (Surrey)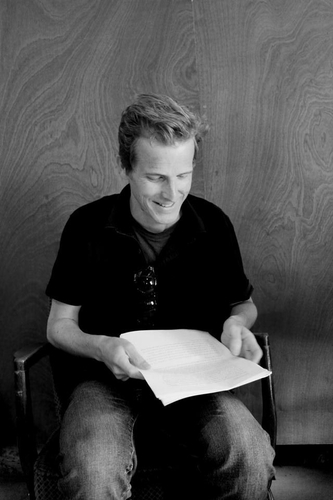 Teaching
Module Coordinator
Coordinator
Lecturer
Tutor
Gavin teaches creative writing, and twentieth century and contemporary literature.
Research
Gavin's research interests include: creativity and mental health; twentieth and twenty-first century poetry (especially the poetry of the Objectivists and work informed by that tradition); literary representations of class and work; literature and music; the personal essay; and writing with an environmental/ecological focus.. Gavin's poetry, criticism, and creative non-fiction have appeared in a range of magazines and journals. He is the author of Creativity and Anxiety: Making, Meaning, Experience (Palgrave, 2023), and two pamphlets of poetry, Estate Fragments (KFS, 2014) and Blue Rain (Cinnamon Press, 2018). Gavin is also co-director of Contempo, the Centre for Contemporary Poetry run collaboratively between five UK universities.
Publications
Goodwin, G
2019, '
Beyond the Page: The Formal Possibilities of Thomas A. Clark
',
Writing in Practice
, vol. 5.
Goodwin, G
2019,
The Fox and the Foil Mill
. in G Davies (ed.),
New Welsh Reader.
Summer 2019 edn, vol. 120, New Welsh Review Ltd, pp. 8-11.
Goodwin, G
2018,
Blue Rain
. Cinnamon Press, Gwynedd.
Goodwin, G
2017,
'Bottlenose' and 'The Greenhouse Effect'
. in
Poetry Wales.
1 edn, vol. 53, pp. 76-77.
Griffiths, H
, Goodwin, G
, Keevil, T
, Salisbury, E
, Tooth, S
& Roberts, D 2017, '
Searching for an Anthropo(s)cene in the uplands of mid Wales
',
GeoHumanities
, vol. 3, no. 2, pp. 567-579.
10.1080/2373566X.2017.1329631
More publications on the Research Portal