Dr Jacqueline Yallop
MA (Oxon) PhD (Sheffield)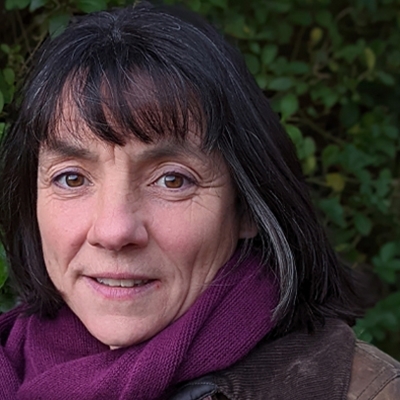 Teaching
Module Coordinator
Coordinator
Lecturer
Jacqueline teaches prose fiction and creative non-fiction. She is particularly interested in working with students on the foundations of good writing, looking at developing plot, investigating character and capturing a sense of place. She takes an interdisciplinary approach to teaching, encouraging students to draw on their knowledge of areas such as art, film, theatre, history or nature to inform their work as writers. At MA level, she teaches research skills; her PhD students are writing novels exploring a variety of ideas and historical settings, from an examination of post first-world war rural life to a contemporary insomnia thriller.
Research
Jacqueline is the author of three novels, Kissing Alice (Atlantic Books: 2010), shortlisted for the McKitterick Prize, Obedience (Atlantic Books: 2011), nominated for the Man Booker Prize and Marlford (Atlantic Books: 2014). Her novels have been translated into several languages and are published in the US by Penguin books. She also writes creative non-fiction, and has published Magpies, Squirrels and Thieves: How the Victorians Collected the World (Atlantic Books: 2011), which was shortlisted for the Longman-History Today Book of the Year 2012; Dreamstreets: A Journey Through Britain's Utopian Villages (Cape: 2014) and Big Pig Little Pig (Figtree: 2017) which was BBC Radio 4 Book of the Week. In general her research interests include nineteenth-century history and fiction, genre fiction (particularly the crime novel) and interdisciplinary approaches to texts, art objects and display.
Publications
Yallop, J
2021,
Swish
. Inventive podcast, University of Salford.
Yallop, J
2020, '
"And Now come with Me": A closer look at Ruskin's Writing
',
Journal of Art Historiography
, vol. 22.
Yallop, J
2017,
Big Pig, Little Pig: A Tale of Two Pigs in France
. Penguin Random House, London.
Yallop, J
2015,
Dreamstreets: A Journey Through Britain's Village Utopias
. Penguin Random House, London.
Yallop, J
2014,
Marlford
. Atlantic Books, London.
More publications on the Research Portal