Dr Val Nolan
Ph.D.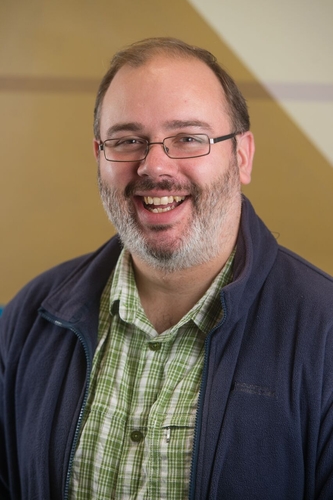 Teaching
Module Coordinator
Coordinator
Tutor
Lecturer
Attendance Dept Admin
Blackboard Dept Admin
Moderator
Research
Val's research examines science fiction and fantasy fiction across multiple modes in the cultural, literary, and creative practice contexts of contemporary Ireland and Britain. His work, dedicated to legitimising critical engagement with speculative subjects and authors overlooked by the academy, investigates the reception and interpretation of science fictional and fantastical themes in contemporary writing from the Atlantic Archipelago and popular culture more widely. His scholarship has a particular focus on how these creative practices transcend realism to interrogate and complicate both real world events and traditional narrative forms. His PhD, the first significant work on the fiction of Irish novelist and filmmaker Neil Jordan, charted the emergence of speculative themes (body horror, fantasy creatures, time travel) in an oeuvre generally considered mainstream historical realism. In the process he successfully challenged the critical perception that Irish literary fiction is divorced from speculative themes and tropes. He later produced a landmark article about mainstream Irish literary history: the most detailed account available of the John McGahern banning controversy in the mid-1960s (Irish Studies Review, 2011) which has since been frequently cited and deemed by Eamon Maher to be "an indispensable reference point when attempting to understand the prevailing moral climate that dominated the Ireland of the mid-1960s".

More recently, his research has focused on the literary application of concepts more at home in STEM subjects to colonial and post-colonial fiction in these islands. He has, for example, applied Hugh Everett's Many-Worlds Interpretation of quantum mechanics to Alastair Reynolds's work as a demonstration of how free will and determinism – the competing philosophies at play in colonial contexts – can be reconciled. His research on Reynolds represents the first serious scholarly engagement with the work of this major Welsh novelist.

Val's research has been well received by the international community and published in highly regarded journals, with several articles highlighted in editorial commentaries. He has published in Science Fiction Studies, Journal of Graphic Novels and Comic Books, Irish Studies Review, Foundation: The International Review of Science Fiction, and Review of Contemporary Fiction. Much of this work and expertise has informed Val's own creative practice, an ambitious project to blend the stylistic and linguistic qualities of mainstream Irish writing with the subject matters of science fiction. This work has been recognised with funding to attend the Clarion Science Fiction Writers' Workshop (University of California, San Diego, 2009) and an Irish Arts Council bursary (2012). He won the 2011 Penguin Ireland short story competition and was longlisted for the 2018 Irish Novel Fair competition. His story 'The Irish Astronaut' – which follows an American pilot exploring the unique karst landscape of the Burren in the west of Ireland – was shortlisted for the Theodore Sturgeon Award (2014). 'The Irish Astronaut' was subsequently selected for several prestigious anthologies such as The Year's Best Science Fiction (ed. Gardner Dozois, 2014) and Best Science Fiction and Fantasy of the Year (ed. Jonathan Strahan, 2014). His fiction has been published on the 'Futures' page of the science journal Nature (2010, 2019), in the magazine Interzone (2014, 2017, 2019), Unidentified Funny Objects (2018), BFS Horizons (2019), and elsewhere.
Publications
Nolan, V
2020, '
'Cofiwch Aberystwyth'
'
Interzone
, no. 286, pp. 12-27.
Nolan, V
2020, '
'Make America Great again'
'
Interzone
, vol. N/A, no. 287, pp. 62-80.
Nolan, V
2020, '
Gates, Galaxies, and Globalisation: Stargate Sg-1 and Science Fiction in the Digital Age
',
Foundation: The International Review of Science Fiction
.
Nolan, V
2019, '
'Green Skies'
'
BFS Horizons
, vol. 9, pp. 31-53.
More publications on the Research Portal