Mrs Vanessa Westbury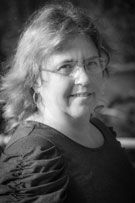 Research Finance Officer
Contact Details
Profile
Vanessa started her career in the private sector before moving to Aberystwyth in 2004. She worked for IGER before transferring to the university in 2008. Since then she has worked in supplier payments, Research and Enterprise Partnership, Climate Change Consortium for Wales C3W, and more. In 2011 she joined the Research Grants team.
Additional Information
Vanessa is responsible for all grants funded by the RCUK, including providing assistance with costings, submission to the funder, and post award responsibilities.
Vanessa is also responsible for stipend payments for post graduates.