Ewan Lawry Ewan Lawry, BA History (Aberystwyth), MA Modern History (Aberystwyth).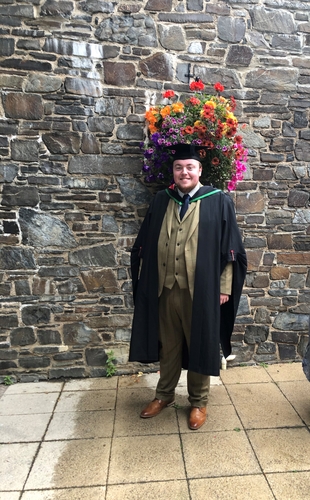 Research
PhD thesis title: 'The Anti-Appeasers: A study of the parliamentary opposition to the National Government's foreign and defence policies.'
The names 'Churchill', 'Chamberlain', 'Munich', and 'Hitler' have almost passed into legend as part of the foundation myth of post-imperial Britain. After much dithering and delay, the Good War was fought to liberate Europe from evil. And yet, this basic story misses out a great many people who, through the course of the 1930s, stood up to the evils of Nazism and Fascism. This study proposes to draw out those figures, from David Lloyd George to Sir Roger Keyes, from Lord Davies of Llandinam to Hugh Dalton. In doing so, the thesis will change the way in which we understand and remember those crucial events that led to the Second World War.