Prof Len Scott
BA (hons) Nottingham University MA King's College, London University DPhil Nuffield College, Oxford University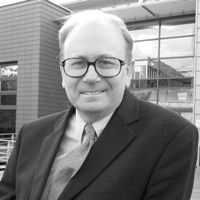 Profile
Professor Scott arrived in Aberystwyth in 1990 following seven years in Westminster and Whitehall. He held a research post at Nuffield College, Oxford, where he also completed his DPhil in in 1983. He became political adviser to Rt Hon Denis Healey, MP, Shadow Foreign Secretary, in 1984. In 1988 he joined Her Majesty's Treasury. He was appointed Lecturer in International Politics at Aber in 1990, and promoted Senior Lecturer (1997), Reader (2001) and Professor (2004). He is a Fellow of the Royal Historical Society and a Fellow of the Higher Education Academy. The founding Director of the Centre for Intelligence and International Security Studies from 2004 to 2007, he resumed this role in 2009/10. Prof Scott was Dean of Social Sciences from 2000 to 2005 and from 2009 to 2013. He was awarded an Aberystwyth University Learning and Teaching Fellowship in July 2014.
Teaching
PhD Supervision
Intelligence Studies
Nuclear History
Cold War History
British defence and foreign policy
Labour Party defence policy
Research
Prof Scott's research interests focus on intelligence studies, Cold War history and nuclear history. His work on intelligence covers the methodology of intelligence studies, the history of British intelligence and the role of intelligence in nuclear weapons issues. He has written extensively on nuclear weapons, including the command and control of British nuclear forces and the Cuban missile crisis. In addition, he has published on the history of Labour Party defence policy, the Attlee government's defence policy and Labour attitudes to defence and disarmament in the 1980s.
Publications
Scott, L
& Hughes, RG
(eds) 2016,
The Cuban Missile Crisis: A Critical Reappraisal
. Cold War History, Taylor & Francis, London/New York.
Scott, L
2015, '
The 'Incredible Wrongness' of Nikita Khrushchev: he CIA and the Cuban Missile Crisis
',
History
, vol. 100, no. 340, pp. 210-228.
10.1111/1468-229X.12104
Hughes, RG
, Stoddart, K
& Scott, L
(eds) 2012, '
A decade of Intelligence Beyond 9/11: Security, Diplomacy and Human Rights
',
Intelligence and National Security
, vol. 27, no. 5.
Scott, L
2012, '
Eyeball to Eyeball: Blinking and Winking, Spyplanes and Secrets
',
International Relations
, vol. 26, no. 3, pp. 344-366 .
10.1177/0047117812451968
Scott, L
2012, '
Selling or Selling Out Nuclear Disarmament? Labour, the Bomb,and the 1987 General Election
',
International History Review
, vol. 34, no. 1, pp. 115-137.
10.1080/07075332.2012.620242
More publications on the Research Portal