Prof Phillipp Schofield
BA (London) DPhil (Oxon)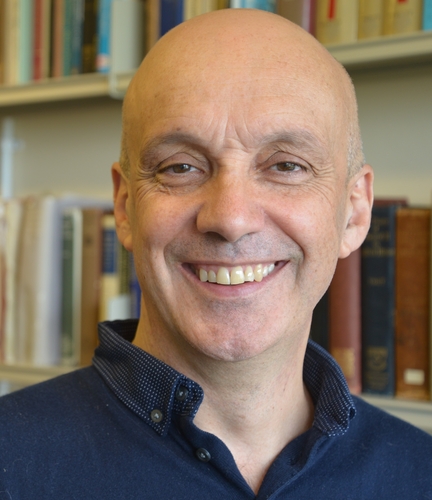 Profile
Phillipp Schofield studied for his first degree in ancient and medieval history at UCL in 1986 before completing his doctorate at the University of Oxford (Wadham) in 1992, where he was supervised by Miss Barbara Harvey. He also trained as a lawyer and worked (briefly) for a City law firm before returning to Oxford in 1993 where he held a research post at the Wellcome Unit for the History of Medicine; he moved to the University of Cambridge and the Cambridge Group for the History of Population and Social Structure in 1996 before taking up his post in Aberystwyth in 1998. He was Head of Department at Aberystwyth from 2002 until 2012. He held a Leverhulme Major Research Fellowship from 2012 until 2016. He began his second stint as Head of Department in August 2018.
Teaching
Module Coordinator
Lecturer
Coordinator
Tutor
Professor Schofield teaches on medieval social, economic and political history. He teaches modules on, for example, the Black Death in medieval England, Community and Identity in the middle ages, and the reign of Edward II. At MA level he also teaches on medieval English peasantry and, at research-degree level, he has supervised on such topics as medieval Welsh and Marcher society, the economy of late medieval rural England, pragmatic literacy. He is a specialist on the English medieval rural economy and society and is keen to supervise doctorates and M.Phil.s in this area.
Research
Phillipp Schofield is presently undertaking a Leverhulme Major Research Fellowship on the Great Famine in early fourteenth-century England.
As a historian of the medieval English economy, with particular reference to the medieval peasantry; his research focus is upon village society, economic exchange within it and, in particular, credit and debt. He is presently undertaking a Leverhulme Major Research Fellowship on the Great Famine in early fourteenth-century England. He is also engaged in writing up AHRC-funded research on litigation on manorial courts (AHRC AH/D502713/1, co-I) and seals in medieval Wales (AH/G010994/1, P-I), and is completing a volume for Manchester University Press on Peasants and Historians: the historiography of the medieval English peasantry. Phillipp Schofield was co-editor of the journal Continuity and Change from 1999 until 2011 and also co-editor of the Economic History Review from 2011 to 2017.
For further details, please follow the link to his curriculum vitae:
Office Hours (Student Contact Times)
Thursday 14.00-15.00
Friday 12.00-13.00
Publications
Briggs, C
& Schofield, P
2020, '
The Evolution of Manor Courts in Medieval England, c.1250–1350: The Evidence of the Personal Actions
',
Journal of Legal History
, vol. 41, no. 1, pp. 1-28.
https://doi.org/10.1080/01440365.2020.1731189
Schofield, P
2018, '
Wales and the Great Famine of the early fourteenth century
',
Cylchgrawn Hanes Cymru | Welsh History Review
, vol. 29, no. 2, pp. 143-167.
https://doi.org/10.16922/whr.29.2.1
Schofield, P
2017,
Famine in Medieval England
. in M Muller (ed.),
The Routledge History Handbook of Medieval Rural Life ca. 1100 – 1550 .
Routledge Handbooks, Taylor & Francis.
McEwan, JA
, New, E
& Schofield, P
2016,
Appendix
. in P Schofield, E New, S Johns & J McEwan (eds),
Seals and Society: Medieval Wales, the Welsh Marches and their English Border Region.
Gwasg Prifysgol Cymru | University of Wales Press, Cardiff, pp. 127-325.
More publications on the Research Portal